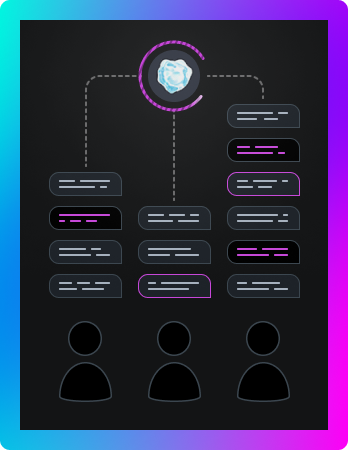 Boost customer loyalty and sales with AI-powered conversation interface software
The advantages that AI Engine brings into e-commerce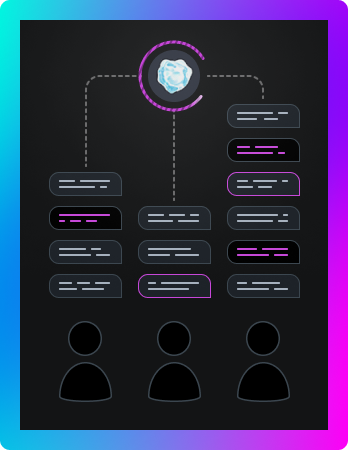 Prompt response

to customer
requests
AI Engine immediately responds to a customer's request,
24/7/365. There won't be enough time for the customer to
get distracted or even change their mind about purchasing
a product or service. Thanks to that, you will always be able
to handle the objections while the customer is still engaged,
which will increase the sale conversion rate.
Get Conversational Interface
Answers

are always competent
AI Engine studies and consults the entire knowledge base of
the business and product. This eliminates the human factor
when dealing with customers — AI Engine doesn't get
nervous or forget information. The customer's level of trust
increases, their objections and doubts are alleviated.
Get Conversational Interface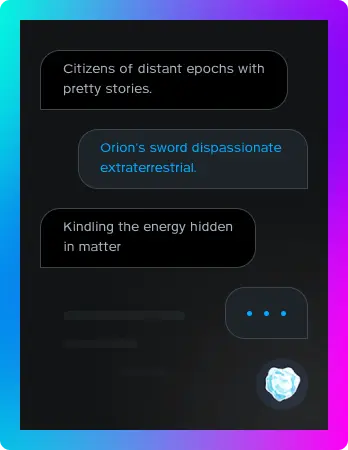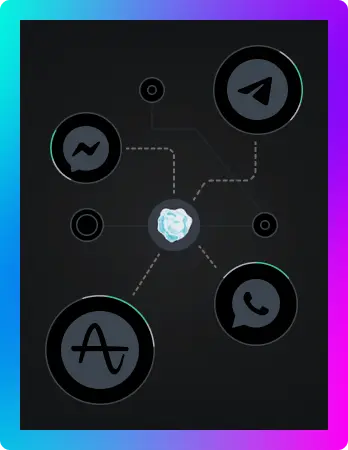 AI Engine answers the initial questions, which are often of the
same type, as well as stimulates interest in the product,
which leads to the purchase. Meanwhile, your sales team
can focus on closing deals and working with current
customers. Effective distribution of tasks and resources
helps improve sales performance.
Get Conversational Interface

Check Out Our Pricing Packages

Focus on business — delegate communication with customers to AI Engine
You don't have to worry about training your employees or about their Tone of Voice, nor do you have to control the quality of their service. Get a high level of customer service with absolutely no input from you.

Get more information about your target audience and boost your sales
AI Engine automatically sends all collected customer information to your CRM system. The sales team receives additional information about the customer, which helps build trust and is converted into closed deals.

Join the interaction with the customer at any time
At the customer's request, AI Engine gets your sales manager on the line. This guarantees the successful processing of any customer request, as well as prevents the negative emotions that may arise from ineffective attempts to initiate a conversation with a real person.
What the AI Engine process looks like

Connecting AI Engine
You can connect AI Engine to any content you need: it can be downloaded from your website, CRM system, database, and individual documents. AI Engine can process up to 10TB of information.

Training AI Engine
AI Engine automatically processes all the information you provide. All knowledge is adapted to different scenarios of communication with the customer. The process takes from 2 to 5 hours, depending on the volume.

Customer support
AI Engine responds to customer requests in real time. It knows everything about your business and product and can tell your customers about them in a spoken language, without using default copy-paste messages.
Try the free AI Engine period and see the effectiveness of Conversational AI from MetaDialog for yourself!
Try for free