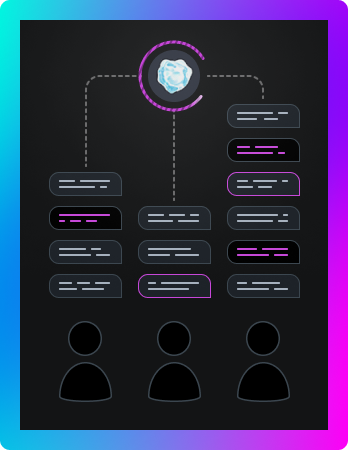 Provide your customers with competent 24/7 support with Conversational AI from MetaDialog
Build up your customer base, increase the number of deposits, and strengthen your reputation in the market
without expanding the staff
without additional training costs
without your direct involvement in the process
Enhance your trading platform with Conversational AI from MetaDialog — let personalized recommendations and customer support become your advantage.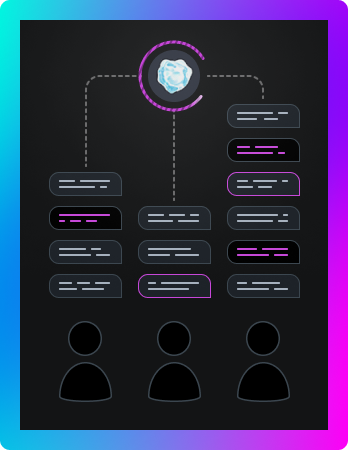 Provide the best professional
advice

to your customers
AI Engine analyzes up to 10TB of information about your
business and product and monitors markets and trends in
real time. All of this knowledge base will be used to advise
your customers 24/7/365. Everything is in the arsenal of AI
Engine: from selecting the right trading strategy to high-
quality trading signals. Become an indispensable source of
information and support. Increase customer engagement
and improve the experience of interacting with your
company by providing professional help at any time of the
day and night.
Get Conversational Interface
Let your employees focus on
what's important
AI Engine responds to customers' requests within seconds
and advises on all stages of trading: from account opening
and depositing to strategy selection and investment
portfolio compilation. Meanwhile, your employees can focus
on closing deals and taking care of current and high-profile
customers. Proper distribution of tasks and resources
significantly increases the efficiency of customer service
and deposit/redeposit rates.
Get Conversational Interface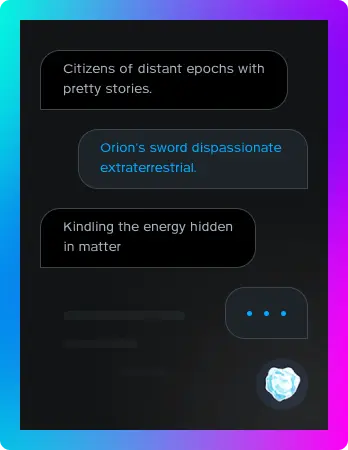 Check Out Our Pricing Packages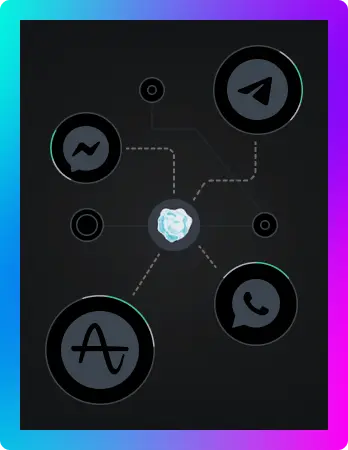 Learn all about the
customer and make your
communication as
targeted as possible
AI Engine automatically sends all collected customer
information to your CRM system. Your employees see the
context of the interaction with the customer, as well as their
characteristics and preferences. With that, you can
communicate with the customer on a completely different
level of understanding and make the most appropriate
offers, further increasing their confidence in your company.
This helps you build long-term relationships with the
customer and boost your employees' motivation and KPIs.
Get Conversational Interface
Use advanced customer
statistics and improve service
AI Engine automatically collects information from all your
interactions with customers and generates detailed
statistics in real time. Learn about your customers' explicit or
even implicit preferences and create the most high-
demand offers from the company. Improve your products
with valuable information from the original source — the
company's customer and platform user. Always be one step
ahead of your competitors, anticipate the customer's
expectations, and become trendsetters in the industry.
Get Conversational Interface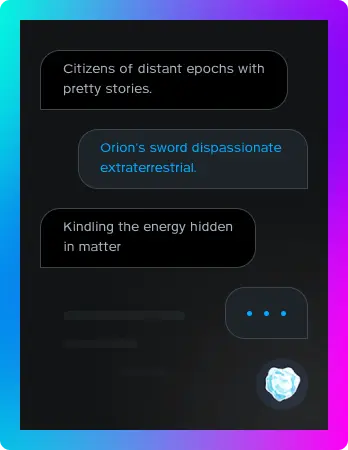 Try the free AI Engine period and see the effectiveness of Conversational AI from MetaDialog for yourself!
Try for free