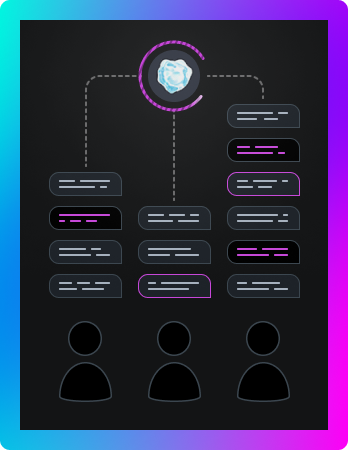 Get full bilateral support with an AI-powered conversational interface
We will take care of all the tasks of managing the conversation interface so that you can fully focus on the development of your business
SaaS with care for you
Leave all the chores of conversational interface maintenance, employee training, and customer support to us. Just enjoy the results of the work done without your participation!

Will provide everything for the efficient operation of AI Engine
We will provide you with hardware, software, infrastructure, and professional maintenance.

Will train your employees
We will provide training for your employees on how they can effectively use AI Engine infrastructure.

Will make content for AI Engine
We will provide a personal service manager, collect and prepare all the necessary content for AI Engine training.

Will set up and test AI Engine
We will set up the infrastructure taking into account your wishes, integrate all the necessary sources of information, and train AI Engine. Before launching, we will run tests and refine the operation of all functions.

Will take care of customer support
We will prepare a series of guides that will help solve any and all problems the customer may encounter, advise the customer personally, and teach your employees to use AI Engine to the maximum benefit.

Will show you how to use all the features of AI Engine
We will teach you how to update AI Engine content by yourself at any time. We will provide detailed statistics and make recommendations for optimization based on data analysis.
Benefits of the SaaS model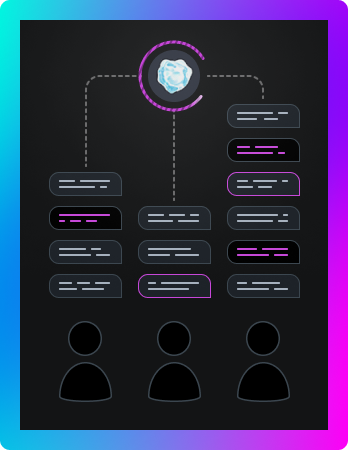 Quick

startup and

minimal

resources
You don't need to hire new employees and buy equipment.
The time from taking a decision to implementing it is
minimal.
Get Conversational Interface
Scalability and smooth

operation in all conditions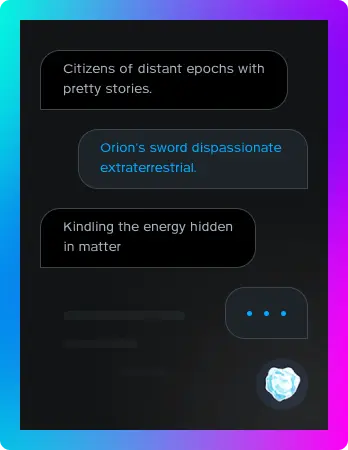 Check Out Our Pricing Packages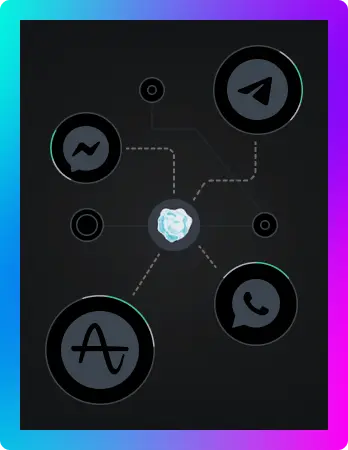 Continuous

optimization of service
A staff of leading AI developers improves the quality of the
service on a regular basis. All updates occur automatically
and without affecting the current operation.
Get Conversational Interface
Get a free consultation on implementing AI Engine in your business. We will offer individual solutions, tailor-made just for you!
Get a consultation