Chatbots are rapidly evolving across all industries as they provide a better user experience at a lower business cost, equally attractive to consumers and businesses alike. As the younger generation shows a growing desire to get fast and efficient 24/7 service, the possibilities of such technology continue to grow. The chatbot market is projected to grow from $2.6 billion in 2019 to $9.4 billion by 2024 at a compound annual growth rate (CAGR) of 29.7%. Let's talk about all the benefits and opportunities of a chatbot for businesses.
Chatbot benefits for business
Chatbots are special programs that mimic human conversations. They have already proven to be valuable tools for customer service and marketing. Key benefits of bots:
Increasing customer engagement: bots have a much higher message response rate than email. The average engagement rate of bots is around 10% (measured as click-through rate for all website visitors). As we speak about email marketing, it is less than 3%.
24/7 availability and real-time support. Almost half of the online shoppers believe that the average support response time should be less than 5 minutes. Bots are ideal to help customers in real-time with automated responses that meet most customer needs.
Individual customer experience. You can set up separate chatbots for new customers, repeat customers, or cart abandoners. E-commerce chatbots automatically recognize customers, offer personalized messages or services, and even address visitors by name.
Reducing operating costs. From a business perspective, bots have a good ROI. Chatbots and virtual assistants are expected to generate about $11 billion in annual savings by 2023.
A virtual assistant automates repetitive tasks and saves you the time and money you would otherwise spend on your human agents. In addition, natural language processing (NLP) and artificial intelligence contributed to an improved user experience and increased customer satisfaction with your services.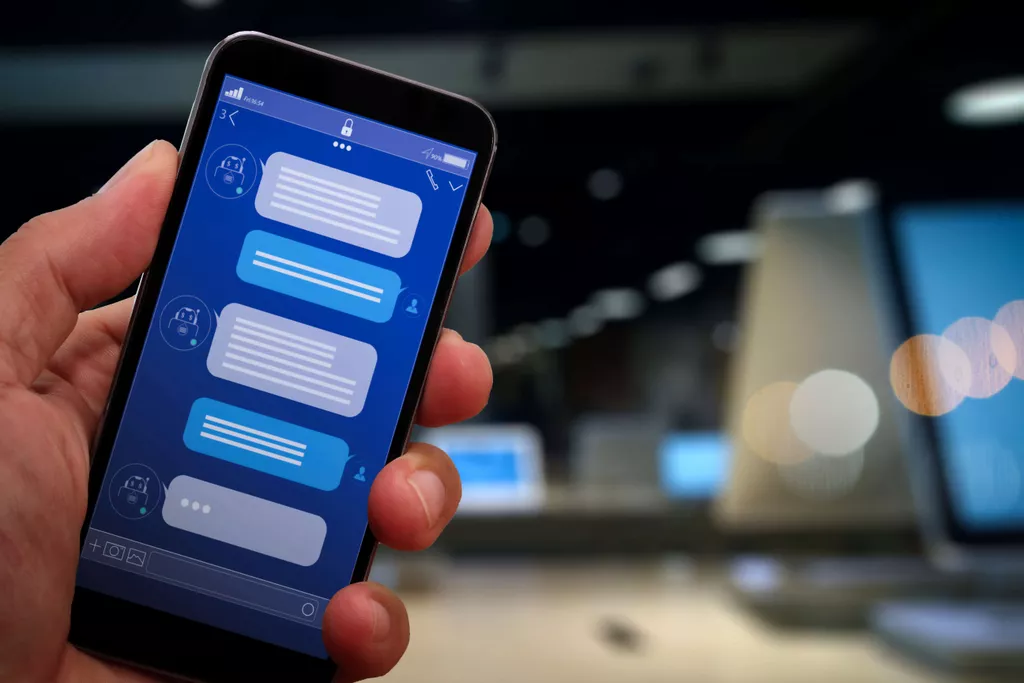 How to use chatbots?
If you want to use bots effectively, you first need to add chat to your website and social media. Next, create an AI conversational bot and activate it in the live chat widget. Here are some chatbot business strategies and examples of how chatbots can make your company more successful:
To answer frequently asked questions, bots work 24 hours a day, seven days a week, without complaints or lengthy customer service training.
To collect client data and user reviews: bots can either passively collect customer feedback through conversations or actively through surveys.
To give personalized product recommendations: one of the most successful use cases of chatbots is personalized recommendations. Chatbots may analyze customer preferences and suggest products or services tailored to them.
Chatbots may interact with customers across multiple channels at the same time. You can create one version of a bot for a website and then replicate it on Messenger and Instagram with one button click. Such services allow companies to provide a more consistent customer experience at different customer journey stages.
Best providers of chatbots
Chatbot development costs can be too high, and you may not have the resources or experience to do it yourself. So many SMBs are turning to plugin-based chatbot platforms and services. List of the most popular solutions in 2022:
MobileMonkey: it's a multi-platform bot builder that combines Facebook Messenger bots, website native chatbots, SMS marketing, and live chat in one platform. MobileMonkey comes with built-in live chat and integrations based on Zapier automation. Zapier integrates with over 1000 apps, including Gmail, Slack, Twitter, Asana, WordPress, Shopify, and Zendesk.
Tidio: it's a free chat and chatbot that will help you keep in touch with your customers. It integrates with your website and allows you to send messages to your customers. You can also use it to track the results of your marketing campaigns. It's an excellent service when we deal with Shopify and WooCommerce stores. It has machine learning and intent recognition features.
Drift: it's an artificial intelligence virtual sales assistant software designed to help salespeople automate processes such as a lead qualification. Drift stores individual conversation data that can be accessed in future interactions with the bot – it qualifies leads and connects businesses with those leads when they are most interested. As for pricing, it is calculated on a customer-to-customer basis.
Chatbot for businesses is gradually changing the contours of communication with customers. They add a new dimension to all aspects of the industry, be it customer service, sales, marketing, and interaction.
So your company needs a plan to get the most out of bots regarding lead generation, customer insight, customer support customization, and scalability.