AI chatbots are becoming increasingly widespread in the travel industry. These virtual assistants use customer data to provide personalized travel recommendations and simplify the client experience. If you want to create a chatbot for travel, this article will help you. We will explain what problems it solves and how to build a travel chatbot to increase your company's profitability.
What is a travel chatbot?
AI chatbot for travel helps customers find the best flight prices, hotels, or car rentals based on their preferences. They also respond to inquiries about locations and offer useful advice. The best possibilities will be presented, appropriate travel dates will be chosen, budget-friendly airline and hotel suggestions will be made, and the trip will be added to the client's calendar. The chatbot also operates around the clock, which is crucial when making travel arrangements. You could need to alter the itinerary or cancel a planned activity at any point while on vacation. With the aid of a virtual assistant, you may complete it immediately, skipping the time-consuming phone call hold times, especially during peak hours.
Basic features of the bot in the travel industry
One of the most crucial jobs in the tourist industry is customer service. Wouldn't it be simpler to assign low-level, time-consuming duties to virtual assistants to make your supervisors' jobs easier? The best course of action is to develop a travel chatbot. They complete a wide range of work:
Arranging a trip depending on customer needs.
Responding to the most typical inquiries concerning templates.
Assigning chat agents to live chat.
Recommending relevant products and services.
Letting customers know when accessible seats in hotels and on flights become available.
Obtaining a refund after canceling a reservation.
You should use a chatbot for travel industry so that clients who have necessary inquiries about their trip don't have to wait for your managers to respond.
The benefits of implementing travel bots
People no longer book vacations at the local travel agency but do it via the internet. The pattern reflects that customers are becoming more demanding and anticipate an excellent experience. A chatbot assists your travel agency's user experience:
Numerous requests are fulfilled simultaneously by a single bot.
A chatbot is created and maintained for less money than a support team.
Virtual assistants free up support employees from repetitive queries that cause them to become overworked. Complex situations are then sent to actual personnel, which benefits the staff.
Gathering individualized data on each user that interacts with the chatbot. In the future, a more personalized product will be offered using this information.
When a customer contacts your travel agency, you instantly respond if you operate a bot on your site. In this way, you delegate the chatbot to manage your repeated requests.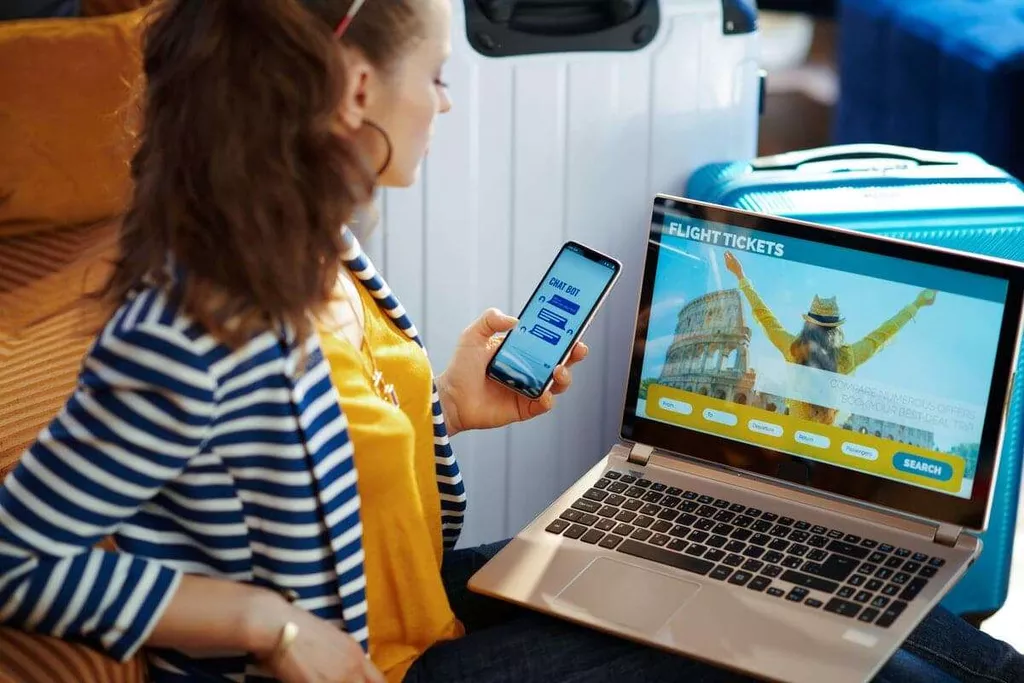 Use cases of chatbots in the travel industry
Virtual assistants complete many jobs just as well as traditional employees, but they are not meant to take the place of human employees. Chatbots are the perfect workers since they simultaneously speak with thousands of consumers and provide their services around the clock in several languages. Some of the travel chatbot use cases:
Create a holiday itinerary, book hotels, and do other everyday purposes. Future travelers now obtain all the data required to arrange a trip in search engines or on a travel agency's website.
Personal digital assistant for traveling. Travel agency chatbot is an excellent way to engage and inform your customers about various topics. From reviews of places, top tours for any season, and info about the city's sights, hotels, and classes – to offering the best deals and setting up price alerts – AI assistants have so much to offer.
Addressing requests. Travel bots make all the information you need about insurance, regulations, limits, and tolls readily available so that customers make informed decisions regarding their travel plans.
Help with hotel and airline reservations. By assisting travelers in placing a purchase without completing forms or searching through aggregators that are typically clogged with adverts, the chatbots streamline the user experience.
Baggage management. Calling up the assistance desk isn't necessary with chatbots' emergence. They help users locate their baggage, file claims about damaged or lost items, provide them with expected arrival time frames, and access luggage location data effortlessly.
A mailing list of promotions and exclusive deals on trips or last-minute tours. Your clients may select the locations, dates, and set a general budget for their vacation. The chatbot for travel agency will automatically send mailings based on these requirements at a suitable time.
Understanding client requirements and expectations are the foundation of the tourist sector. With the help of an online assistant, you can now quickly and instantly connect with your customers across various platforms such as email, mobile apps, Facebook Messenger and WhatsApp. Furthermore, the intelligent system uses your client's data to customize future interactions to get more effective communication.
Things to consider when creating a travel bot
Making the right choice when selecting an AI bot is no small task. It's essential to consider your company's goals and clients and frequently asked questions by client service agents. Doing so will ensure you choose a bot explicitly tailored to your business needs. Moreover, determining which channels your users prefer to use when engaging with your brand is essential. Here are some key points to ponder when creating an effective chatbot for travel.
Set the right expectations
There are two ways that interactions with a virtual assistant may go: either the user will quickly obtain what they require from the bot and be pleased, or they ask a lot of questions and risk having a terrible user experience. It is essential to understand what kind of chatbot should be used and which tasks it should not be expected to do to prevent issues with communication. This is especially true when users attempt to use the platform as something other than its intended purpose.
Security guarantee
Your clients must feel secure using your platform and know their personal and payment information is safe. To access third-party services, requests must be automatically matched against approved tokens. This allows user data to be sent securely to a single platform.
Transferring the dialogue to a person
Although chatbots enable many discussions in travel businesses to be automated, you shouldn't use them as your only contact form. If your AI system is not adept enough to handle more challenging customer requests, you may soon start to see a drop in your client base. One way to tackle this issue is to have a support number that people can call for help. Your virtual assistant can provide this number so customers can resolve any problems themselves.
Create a complete experience
People frequently use chatbots when they don't have the time or desire to browse through data-heavy websites. Make sure your users are well-informed and have access to crucial information quickly. Display ratings and cancellation options next to possible hotel choices so they have all the necessary details at a glance.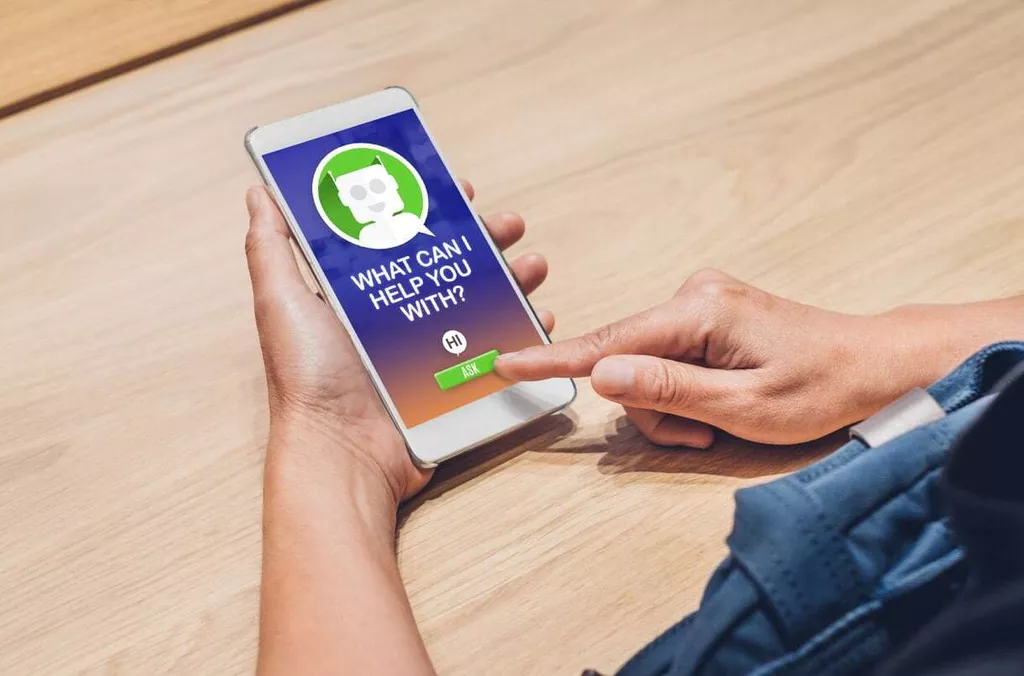 Eliminate the language barrier
Why not develop and implement a chatbot available to people everywhere, regardless of their local language, to provide your customers with a global, multilingual experience? Your target audience will soar, and customers will be more satisfied. A system of pre-written inquiries and responses is easier to construct with a bot that has natural language processing.
Add value to your bot
Showcasing the superiority of a virtual assistant over websites or apps to your customers is critical. Take advantage of chatbots' unique capabilities, allowing you to improve existing offerings and promotions that your clientele has long utilized.
Your chatbot for travel is essential to your brand image and is likely the first interaction a potential customer has with your company. Experts advise giving it a name and a unique picture to humanize it. Consider the target audience's preferred communication style, the emoticons to employ, and how it would connect with consumers.
A few famous examples of travel chatbots
More than 300 of the most prominent hotels in the world had their customer experiences assessed and measured as part of a recent NASDAQ experiment. AI-based chatbots are still increasing as teams are developing more advanced solutions. They can reduce stress and delight customers on their journey with the company. Some of the most popular travel chatbot examples:
Booking.com, formerly a little Dutch business, has developed into one of the biggest travel companies worldwide. It invests in brand-new technologies, such as developing bots that facilitate travel. These virtual assistants are used by travelers on their desktops, mobile websites, or applications.
Expedia.com is a virtual travel agency that may be used to purchase tours, hire vehicles, and book tickets. Users may discover accommodations thanks to its AI-powered bot. To communicate with the bot, travelers must open Facebook Messenger.
Royal Dutch Airlines likewise synced its operations with Facebook Messenger. Facebook may now show the flag plugin on KLM's online page thanks to the company's addition of code to the website. Clients may acquire your boarding card, switch seats, and get additional travel information through Messenger.
Travelers may rapidly get answers to their inquiries and have a more individualized experience when arranging their journeys with an AI travel chatbot. It is a helpful assistant that may offer suggestions and advice on many areas of travel, like reserving hotels and flights, figuring out the best itineraries, etc. Additionally, it may offer details about the weather in other cities, neighboring attractions, and regional customs. Chatbot for travel can comprehend human speech thanks to its ability to analyze natural language, which enables it to provide more relevant replies. Travelers can make smarter decisions and have a more direct experience organizing their upcoming getaway using an AI travel chatbot.