FinTech offers customers significant convenience, experience, transparent interaction, and choice in our digital age; users expect reasonable prices, instant answers to questions, optimal access, and peace of mind. Innovations, including chatbots, artificial intelligence (AI), machine learning (ML), and social networks, have greatly expanded the possibilities of fintech customer service. However, in this age of high technology, it is not enough to implement a platform and provide benefits to users. Financial institutions must be willing and able to make these tools effective.
What do we know about fintech customer service?
One of the fundamental factors in the development of financial companies is clients' trust. Many banks offer profitable products but constantly have user retention problems. Only by providing impeccable service in banking can economic institutions win the target audience's loyalty. The basic elements of high-quality client interaction in the financial industry:
Up-to-date and informative advice.
Ensuring a successful and convenient customer journey.
Focus on communication with service users.
Quick solution to any problem.
Many bank managers believe that providing the above services is not easy, requiring the involvement of many personnel and resources. The development of modern financial solutions is changing this state of affairs. If you combine the efforts of specialists and the power of fintechs solutions, you can achieve first-class customer service, increasing client engagement and retention.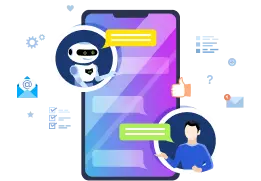 Automate 84% of user questions
AI Engine can transform your data into knowledge, and answer any question your users asks, complexity automatically
Main features of client interactions in finance
Financial organizations constantly try to improve their services, including providing stable support. It can be achieved with the help of call centers. Much of what banks do for users personally, call centers may do even better. Consider the main features of the financial support services:
They are intermediaries between clients and consultants.
They focus on the needs of the target audience.
They make financial services convenient for people.
Eliminate the need to meet with consultants personally.
They can be available around the clock and seven days a week (especially when it comes to virtual assistants).
Customer service provides financial institutions with user feedback and insights. Such information is valuable to banks because it gives them an idea of what can be improved. Call centers help banks perform more productivity, as certain transactions require client support and assistance.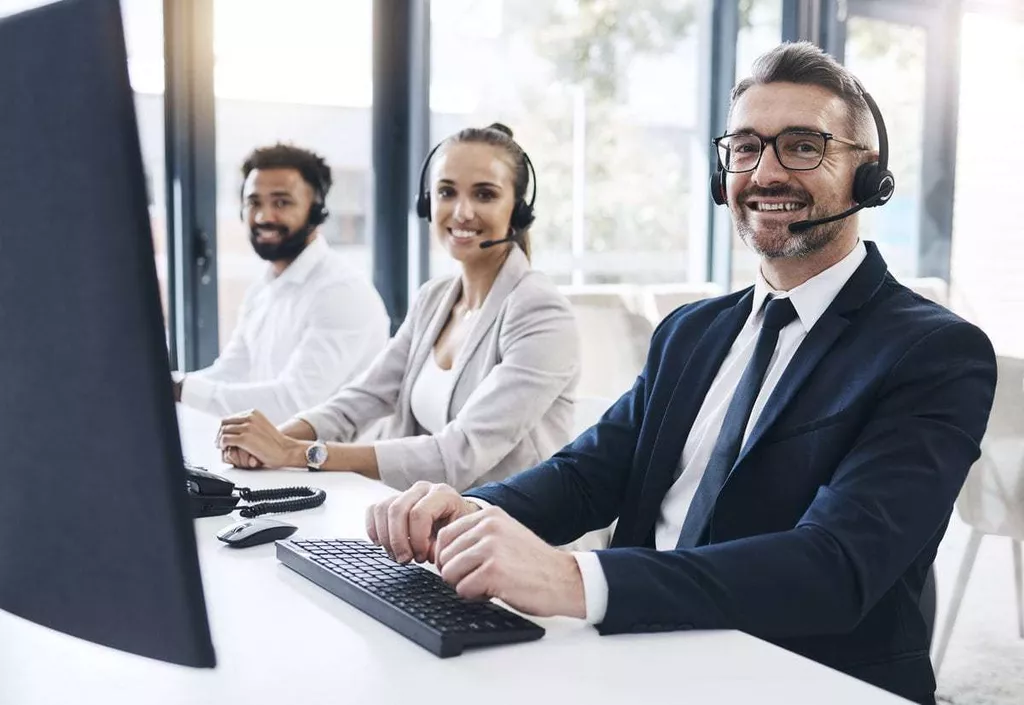 Some ways how to improve fintech customer service
It is essential to understand fintech (like the entire financial industry) does not have to be boring and monotonous. Because most companies create an unremarkable customer experience, your firm has significant potential to stand out from the crowd and become the most popular company. We have collected several expert recommendations on creating optimal fintech customer service, which will help expand your client base and increase profits.
Invest in self-service
Digital banks often pride themselves on the simplicity of many transactions. However, a study by JD Power found that some self-service options, e.g., frequently asked questions, do not provide enough data to answer all customer questions. Companies must implement more detailed guides and self-service tools to solve this problem.
Provide different communication channels
One method of gaining the audience's trust is to remain consistent in your actions, regardless of the communication channel used. Recent data suggests that 40% of financial institution clients use multiple channels to solve the same problem, which is why it's so important for professionals to deliver a consistent experience. Multi-channel support lets you consolidate different service channels (there may be several or a whole set) so that specialists may manage incoming queries from a single view, ensuring maximum consistency.
Increasing information security
You may provide an optimal experience for customers if users don't trust you. For fintech companies, information security should come first. In addition to ensuring the privacy and security of money transactions, it is essential to provide the support that data is well protected.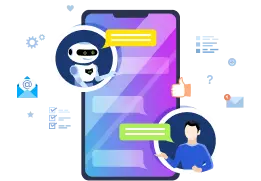 Automate 84% of user questions
AI Engine can transform your data into knowledge, and answer any question your users asks, complexity automatically
Implement AI and ML to detect fraud
Artificial intelligence and machine learning look for patterns to determine where there is the most significant likelihood of financial misconduct. Your company may implement these techniques to take the best precautions to keep issues from getting out of control, helping your clients avoid negative experiences. Financial institutions are constantly looking for opportunities to grow profits. A vital aspect of this is to provide optimal fintech customer service. Satisfying the desires of clients allows you to increase their involvement and loyalty. Many customer problems can be solved using chatbots or email. However, some questions require a «human approach.» Therefore it is critical to invest not only in technology but also in people.