Hotel chatbots are the modern equivalent of a concierge and one of the latest technologies used to improve service. Guests may check out, make reservations, and even request local restaurant recommendations. And it's not just hotels that benefit from the convenience factor. Business Insider estimates that over 80% of businesses have successfully implemented some form of bot automation.
Let's talk about how we use bots in hotels to increase bookings, answer questions and improve the quality of customer experience.
What is a hotel chatbot?
A hotel bot is a form of digital technology that intelligently responds to human interaction and can be deployed on behalf of a hotel or any other business in the hospitality industry. The goal of a chatbot is to simulate meaningful interactions between a customer and a real employee, usually through text messages.
In most cases, this hotel bot will be used as a digital customer service agent, answering queries, providing helpful information, and even answering specific questions. The level of sophistication a hotel chatbot provides usually depends on its use and underlying technology.
Features of the operation of hotel chatbots
Not all hotel chatbots work the same way. There are two groups of chatbots: rule-based bots and AI-based bots, which work in entirely different ways. Let's discuss them in detail.
Rule-based hotel chatbots: a solution based on structured flows, usually represented as a decision tree. The bot identifies keywords to understand guest queries, and then it asks guests additional questions to find the right solution. This tree structure and responses are predefined, giving you more control over the flow of a conversation than an AI-based chatbot.
Hotel chatbots based on artificial intelligence: AI-based conversational solutions rely on natural language processing (NLP), which means they interpret the human language to understand guests' intentions.
The great thing about AI technology is the constant learning process. A chatbot learns from its mistakes, so the more it interacts with guests, the better it understands their intentions and improves its response.
Main advantages of implementing the hotel bot
A hotel bot can be invaluable to hotel owners by offering fast response times to customer inquiries, improving the hotel customer experience, and helping to make marketing efforts personal and meaningful. Below you will find several other reasons why chatbots have become a crucial part of many hotel management strategies.
Answers questions: a bot answers various guest queries at every stage of interaction with them. A pre-stay chatbot answers questions on your website before a guest makes a booking. The chatbot also answers questions about your hotel or services when a guest is in the house.
Processes requests: in addition to simply providing information, a more sophisticated chatbot can facilitate transactions for your guests. For example, a guest in the house may ask the bot to book a table in a restaurant or request a late checkout.
Encourage direct bookings and upsells: a chatbot also generates revenue. On your website, a bot can share special offers for direct bookings or room upgrades on the checkout page. During a guest's stay, the chatbot can advertise your F&B restaurants, spas, and related services, increasing your overall income.
Makes communication with guests efficient. Both guests and staff greatly benefit from the implementation of a chatbot. Guests will get faster and more accurate answers to their questions and can easily communicate with the chatbot through their preferred channel. Employees work more efficiently by not answering the same questions repeatedly, freeing up time to process escalations or actively build relationships.
Tailored promotions: hotel marketing efforts often include marketing emails; however, these methods do not always have high success rates. After all, many people actively ignore marketing emails, even if they ticked off a form to receive them. Part of the problem is that they tend to be generic and repetitive. A hotel chatbot can help improve this situation by offering a greater degree of personalization.
24/7 customer support: today's customers have high expectations for helpdesk response times. It can be particularly challenging in the travel and hospitality industry, where customers worldwide may have questions and ask them at any time. Hotel bots can help by providing 24/7 customer service.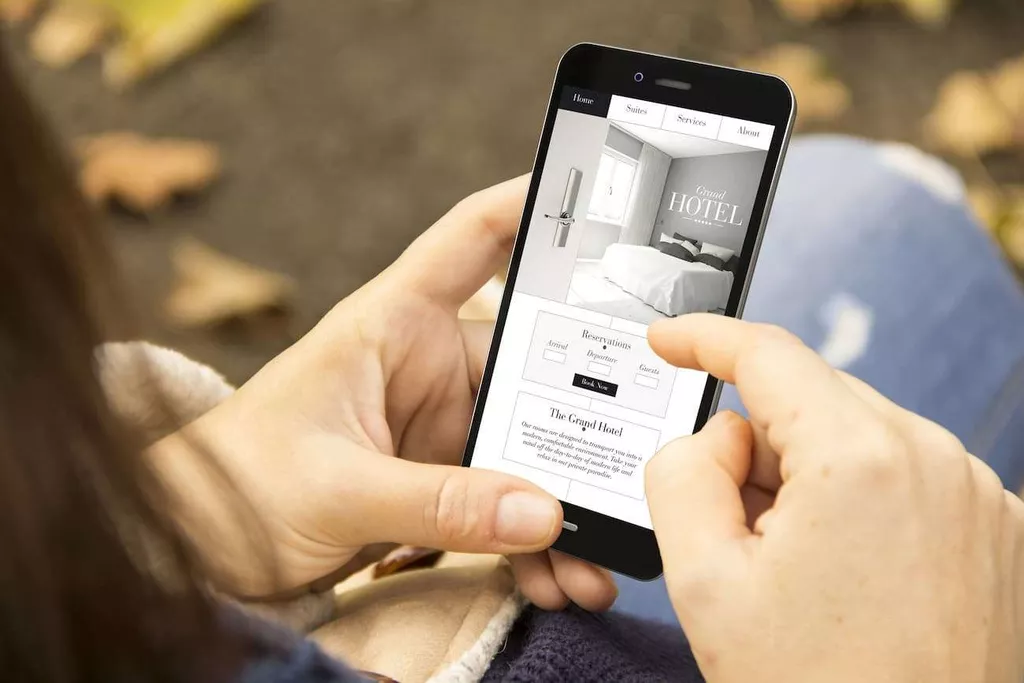 The chatbot acts as your secret sales weapon, using artificial intelligence to recommend additional sales and deals to guests at every step of their journey. Indirectly, a chatbot also increases revenue by increasing guest reviews.
How to choose an excellent hotel chatbot?
Chatbot technology has evolved rapidly and is now essential to many hotels' marketing and customer service strategies. However, it is still unfamiliar to many hoteliers, and adopting bot technology can seem daunting, especially with the abundance of chatbot products available. When choosing a chatbot for booking hotels, you should pay attention to the following options:
Ability to search for availability and prices in real-time: your chatbot must be integrated with your central booking engine so that you may make requests about availability and prices in real-time. It allows you to increase your conversion rate and offer alternative dates, among other things, if unavailable.
Ability to customize questions and answers: the more data you offer the user through your chatbot, the better service you will show your potential clients. The more likely they will resolve any doubts you have, and the user will eventually make a booking.
Ability to record, manage and analyze customer information: the chatbot should record the history of conversations and requests, structure and organize data so you can use it, and research and identify areas of opportunity or doubt that were not covered by the tool. It allows you to tailor elements such as your website content, pricing policy, or the offers you make to the trends you identify among your users.
A multilingual system capable of detecting the customer's navigation language: a simple but effective tool that will make hotel reservations with a chatbot more accessible to the user, improving their experience and perception of the service received.
Click-to-call feature: if the chatbot does not find an answer, the callback allows the user to contact a person from your hotel for more complex issues.
Possibility to measure chatbot KPI: knowing the main metrics will allow you to evaluate the solution's performance. The most common metrics you might be interested in learning are the average length of requests, frequently asked questions, markets or languages ​​most used in the communication flow, reservation conversion rate, average cost of reservations, etc.
Many hotel owners wonder if setting up a hotel chatbot is complex. Suppose the bot is already pre-trained on the typical problems most hotels face. In that case, you may significantly reduce the setup process as the responses can be populated with data from a pre-trained knowledge base. Such a factor is known as the «network effect».
The future of the chatbot technology
As chatbot technology continues to evolve, it is likely that AI-based bots will be used in more customer touchpoints. It means that chatbots are hosted on the hotel website, on social networks, through the hotel's smartphone app, and in the hotel itself using various digital devices.
While rule-based chatbots are likely to remain valid for the foreseeable future, the benefits of AI-based options are undeniable. As such technology becomes easier to deal with and cheaper to implement, we should expect a lot of rule-based hotel bots to be replaced by bots that rely on AI.
As voice recognition technology continues to evolve and users become more comfortable using it, chatbots are likely to become more voice-based than text-based. One significant advance will likely be improved language translation through voice recognition in the future. It allows anyone to communicate verbally with a chatbot, be understood, and receive a response in their language.