When you order delivery of goods, what is vital to you? Most people appreciate the fast shipping, low prices, and good logistic customer service (CS). In today's time, when there is significant competition in most markets, leads are becoming increasingly attentive to client interaction. They try to find a reliable partner who invariably understands their needs and can solve any problem. An excellent logistics firm is not just an organization that transports any cargo quickly and at minimal cost; it is a company you can trust. Its employees are ready to advise you at every stage, from when you place an order to its delivery. Let's talk about the role of customer service in shipping.
The definition of client service in logistics
Logistic customer service creates a fine experience through the goods and services supply chain. The logistics team guarantees the company's movement of materials and insights according to accepted procedures. These specialists are engaged in the reception, storage, and delivery of goods, building an optimal flow of purchases and sales, and controlling internal transport activities. In large firms, there has always been a delivery department, even if there was no formal one since the company's management must be aware of what goods enter and leave the warehouse. Such a team mainly engages in administrative jobs; its representatives do not have direct contact with buyers. For the logistics team to provide impeccable service, all employees must understand how the firm works, what activities it performs, and what cycles it needs to go through for the fastest possible delivery.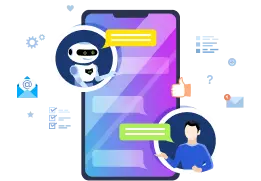 Automate 84% of user questions
AI Engine can transform your data into knowledge, and answer any question your users asks, complexity automatically
Critical factors of customer interaction
In the logistics area, dealing with buyers is a service activity that adds value. Its main goal is to provide more weight than the basic service the client needs and ensure maximum satisfaction. Just client loyalty and the speed with which clients reuse the company are the leading indicators of the success of every business. Below we will look at the main factors of logistic customer service:
Time: in today's fast-paced life, time is essential. Therefore, in the logistics industry, customer satisfaction largely depends on the speed of interaction. In any area, the faster buyers receive goods, the more positively they rate their customer experience.
Reliability: this is an indispensable element of excellent customer service. For clients, a well-known brand will always be an essential selection factor. You can partner with larger clients if your company is a famous player in the market. When a person buys a product or uses the services of a well-known brand, he feels safe because he does not worry that he may become a victim of fraud.
Cost: price competition is unabated in any modern market – buyers like cheaper products, or rather, prices that meet their needs. You will have a considerable advantage if your logistics service can provide the same service and quality (or better) as the competition but at a lower cost.
Flexibility: this factor means the ability to vary the delivery of products according to customers' wishes. Clients always want to partner with firms that solve their problems. Therefore, whenever possible, customize services to meet the needs of buyers.
Customer service begins when an order for a product is received from the warehouse until it is transported to the specified destination. Along with being able to complete a shipment, good customer service in logistics is essential in case things go differently than planned. Successful product transport often requires perfection. There are many problems due to weather conditions, transport delays, nuances in drivers' work, and other unforeseen issues. When such difficulties arise, quality CS is the best way to solve them.
Why does customer service matter?
It's safe to say today, more than ever, your clients expect straightforward and fast delivery. You need to provide optimal client interaction to win their trust and loyalty. Specialists must update buyers on their orders, resolve issues, provide real-time data, and form long-term relationships. Moreover, investing in customer service can bring some benefits; let's discuss which:
Improved company image: impeccable service helps the brand to look good in the market. It is because clients positively assess your service and, therefore, the entire company. Bad reviews often occur when a customer is dissatisfied with the service.
Effective and free advertising: you will have happy clients when you have a modern and responsive support team. They can recommend your company to other partners, acquaintances, and friends. Such a chain reaction will help advertise your company in the market.
Loyalty and user satisfaction: if the client has a positive experience with your company, he does not need to look for new partners in the market. Good customer service will help you retain clients, make them more satisfied with your service, and expand your buyer base.
There is a lot of information that CS is one of the critical drivers of revenue and retention, but companies need to remember client interaction. According to statistics, 84% of consumers who have problems with a brand do not complain directly to the company but publish outraged posts on social networks. Therefore, you must remember customers who have issues with your business have no loyalty to you as a person or brand.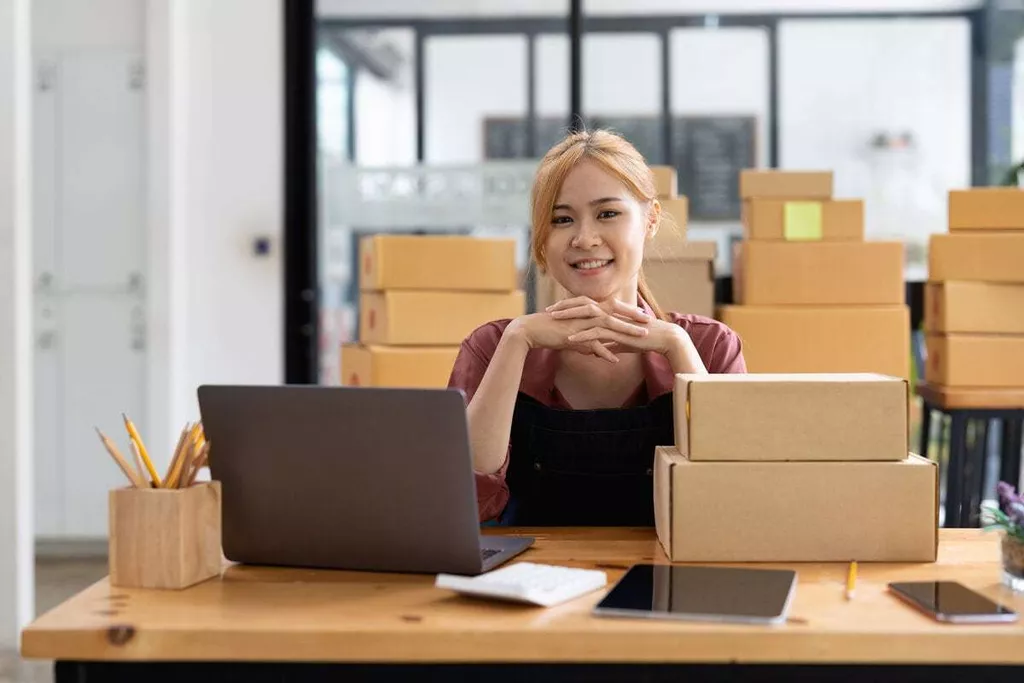 Main challenges of interactions in logistics
Some companies view customer service as a necessary evil to keep clients happy, as a non-essential element of the business. Other firms, on the contrary, consider communication with buyers an essential competitive advantage. All the challenges in CS can be divided into operational problems and personnel difficulties. Operational tasks include accurate and fast order fulfillment, shipping products to the customer in perfect condition, and fast order processing. It is often necessary to change how the company does business to solve them. If orders are regularly delivered late, it might make sense to invest in new software to keep track of items and their transporting time. Or if the goods are often damaged in transit, consider buying better packaging. Such changes can be costly and time-consuming. Staffing challenges stem from supporting employees. Ensure your staff is motivated to interact with customers successfully and all workers value their jobs. To overcome the challenges in logistic customer service, it is necessary to clearly understand the essence of the problem and develop a step-by-step plan for solving it. For example, if a firm notices late delivery times are causing customer dissatisfaction, it may create a plan to expedite certain types of work. Accurate problem identification helps logistics providers offer a smooth and efficient CS.
How to improve customer service in the industry?
In logistics, an excellent customer experience helps build and maintain good customer relationships. There are a few fundamental rules to keep in mind when interacting with buyers. First, it is essential to respond to counterparty requests. Second, you need to provide accurate, up-to-date delivery data. The logistics team must be flexible so as not to disappoint the target audience. Experts have compiled tips for you on how to provide excellent service and build long-term relationships with customers.
Take advantage of data
Delayed delivery, half-empty containers, and empty trucks on the way back are evidence of insufficient planning and forecasting. Special software allows companies to overcome this obstacle using data and analytics. Lately, end-customer expectations regarding shipping have increased dramatically. Retailers said in a survey by Localz that 48% of their end customers ask for next-day delivery, and 23% of clients want same-day transportation, a phenomenon already called the Amazon effect. The study of historical voyage data helps firms effectively solve the dual puzzle of demand forecasting and succession planning. There are several types of forecasts that logistics companies rely on. Medium-term and long-term demand predictions are essential in budgeting, planning new purchases, and building warehouses. Short-term forecasts help daily plan activities.
Make the most of your available resources
The cost of logistics is constantly increasing. It is because much work is performed by qualified staff. The number of boxes, documents, and coordination procedures is continuously growing, so if you optimize logistics, you need to use every available resource productively.
Choose your modes of transport and routes carefully
It can be problematic if the company ships worldwide. You must understand what type of transport to use when moving products and the categories of containers. When choosing a delivery method, most companies consider only the speed and cost of work. Still, it is essential to pay attention to other points, e.g., the level of security, weather conditions on the way, taking proactive measures in case of damage or theft, etc.
Accompany the customer on their journey
It is vital to keep your customers informed about what you are doing. They will feel more comfortable interacting if they learn more about you. An essential step towards mutual understanding is the transparency of the supply chain. Users want to know everything about products from the moment they order until the minute the products are on their doorstep. Modern technologies allow customers to track in real time where their parcel is now.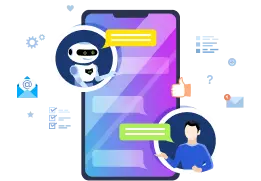 Automate 84% of user questions
AI Engine can transform your data into knowledge, and answer any question your users asks, complexity automatically
Increasing efficiency through automation
Automation helps reduce the manual labor of customer service agents, allowing them to focus on more complex issues. Good software will enable you to automate several tasks:
Sorting customer emails: depending on the volume of logistics operations, you can serve different types of companies in various locations, offering multiple delivery routes. In such a situation, it is helpful for unique platforms to process correspondence based on its content. Manually sorting and filtering emails can be too time-consuming and labor-intensive.
Setting up autoresponders: to get started, you will need an autoresponder that informs customers you have received their request, and the agent will contact them. You can also choose automatic responses to popular user queries, e.g., delivery period, cost, location query, etc.
As the business develops, the supply chain becomes more complex. For large companies with many suppliers and customers, perfect client service can become complicated with many stages and involved specialists. Every step and action of the employees involved in the delivery process affects the company's reputation through customer experience. It is impossible to be perfect in client service, but you always need to improve and provide optimal services.