Have you ever felt the communication was fake and unnatural when you contacted a business? Visitors to your site can experience the same. How to change such a situation?
You may start by giving your chatbot a name that will encourage customers to start a conversation. It also makes them feel more connected to your brand. But how do you pick the right chatbot name for your company? Let's go over everything you must know.
Advantages of having a cute bot name
Your customers should know they are talking to a chatbot, not a human. They don't expect your website or social media bots to replicate human interaction. So why would you give the bot a name?
List of main reasons:
The bot's name makes it clear the user is not communicating with a human agent. It will be easier for a website visitor to understand from the beginning that he is communicating with a bot and not with a representative.
It gives your chatbot personality and lets clients know what to expect. It also represents your brand and matches the style of your website.
Names make bots more human: the role of a chatbot is not to replace a human agent or trick visitors into believing they are talking to a human. But it does not hurt to make communication more humane.
Research shows people associate product attributes with the product name. If it sounds caring, it helps create the same impression in the customer's mind. You may use this effect to your advantage with chatbots and give them a name that sets the tone in your customer interactions.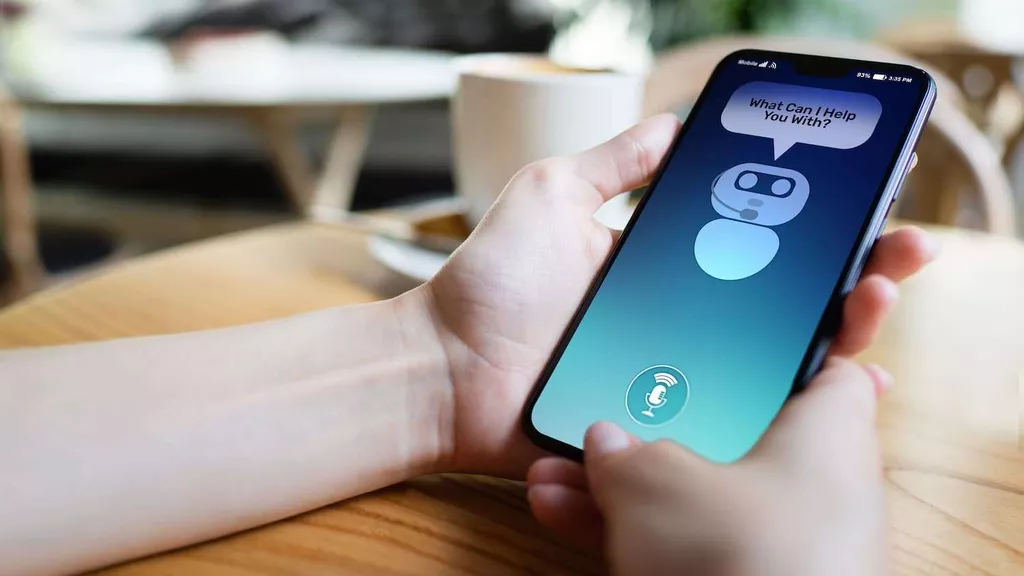 How to give a chatbot a cute name?
If you want your bot to impact customers immediately, give it a good name. When choosing a variant, you also need to consider how it will relate to your business and how it will impact your customers. You can follow some tips to find a memorable option:
Define the role of your chatbot: bots are just a tool. Their mission is to get the customer from point A to point B, but that doesn't mean they can't do it in style. A specific role will help you visualize your bot and give it an appropriate name.
Create a personality for your bot: Personality makes a bot more attractive and enjoyable to interact with. Without character, your chatbot may be forgettable, dull, or easy to ignore.
Choose if you want a human or a «robot» name: giving your chatbot a simple human name that is easy to pronounce is a safe choice as users may find it familiar and convenient.
Consider whether a name should be gendered: giving an AI a female gender identity might seem logical, but your business risks fostering gender bias.
Remember, that's right, a catchy name means nothing if your chatbot isn't thought out to the smallest detail. Since bots are not entirely autonomous, they can become a nuisance if they lack relevant data. If a customer is disappointed by your bot's automated responses, they may see your company as incompetent and apathetic.
Some examples of exciting chatbot name
Chatbots are all the rage nowadays, and it's no surprise. Whatever value they bring, giving them cool, funny, and creative names is natural. Here is a list of some fascinating and cute ideas you might like, for example:
Cool bot names are Wickie, Homer, Yanna, Charlie Bot.
Catchy variants: BuzzBot, Alpha Tango, Bigmouth, The Beast, Angelbot, Wowbot.
Creative options: AIQue, Candy, Betty, Clankbot, Chatterpot, BlabberKid.
Cute chatbot names: Wonderbott, PettyBot, TinyDream, BrownChilli, Amazebot, CutiePoo.
Unique bot names are Botie, Augus, Robotina, Bravot, Tech Buddy, Polly.
Such a list is by no means exhaustive, given the small size and sample, it contains. Alternatively, you can search for a more detailed list that may include the best ideas for different industries.
The hardest part of your path to a chatbot isn't necessarily going to be building one. Naming your bot may also be tricky when you're just getting started. However, with some inspiration and some brainstorming, you should be able to come up with exciting bot names in no time.