Artificial intelligence in retail involves combining automation, information, and technology, e.g., machine learning algorithms, to provide shoppers with the most personalized customer experience possible. You can utilize AI techniques in physical and digital stores.
On online shopping sites, AI-based chatbots and virtual assistants give visitors individual recommendations or are responsible for dynamic pricing, considering the behavior of the client on the site, his purchase history, and other valuable information. AI technologies have become an essential element of physical stores, using different sources of information, including client in-store interactions on mobile gadgets and by sensors.
Retail store management may use artificial intelligence to improve store layouts by studying platforms with sales information and other valuable data. Thanks to this, it is possible to calculate the probability that a visitor will purchase several products if displayed in a row.
How to use AI in retail
Many famous retailers are investing in AI. According to preliminary estimates from Juniper Research, in 2022, the total global spending on implementing and maintaining AI systems will reach $7.3 billion. By 2024, 325,000 retailers will use some form of machine learning. How is artificial intelligence revolutionizing the retail area? We've compiled a few examples of real-life AI use cases with real business value.
Cashierless checkouts
Cashierless checkouts successfully do without cashiers. The client comes to the store, adds the desired products to the cart, pays for the purchases, and leaves, while he does not need to stand in line. Running a cashless retail store requires thousands of cameras and computer vision sensors to:
Successfully interact with clients.
Control the movement of goods.
Automatically determine the cost.
The Amazon campaign has revolutionized the retail industry with the launch of Amazon Go cashless stores. The development of such technology is limited due to the need to use a large amount of labeled data for most computer vision tasks. There are also doubts about the ethics of using facial recognition technology.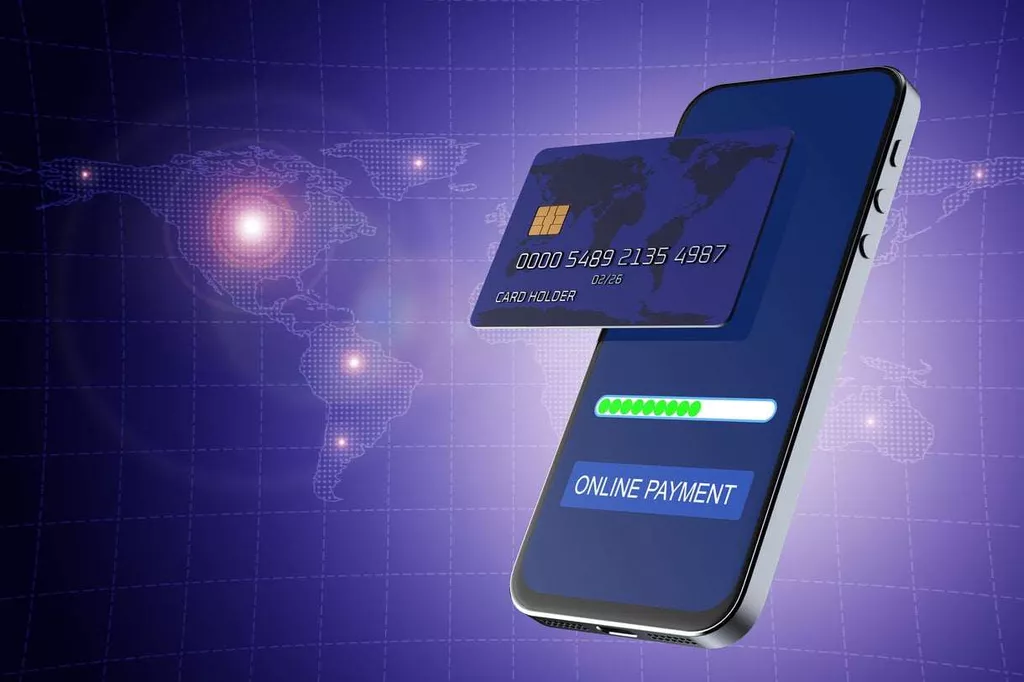 Inventory management
It is crucial to monitor inventory to understand what items to buy, how much, when and at what price. There has been a digital revolution in the field of inventory management. Retailers are actively using artificial intelligence techniques to optimize:
supply chain
prices
advertising planning
The computer vision systems may scan inventory, then perform image recognition and segmentation to track what items are on the shelves. Computer vision systems successfully cope with other tasks:
send notifications about the shortage of goods
improve the layout of the trading floor
speed up A/B testing
create heat maps
make predictions about how many items will be left on the shelves
Retailers can also use computer vision to develop robots that work autonomously. They may replenish the stocks of stores independently. However, this area has some limitations, and implementing robots does not guarantee the company's success. The robot must access a large amount of visual information for accurate and complete store coverage.
Predicting price changes
Artificial intelligence makes predictions about whether the cost of a product will increase or decrease based on demand, seasonal fluctuations, properties, the date of the introduction of new product modifications, etc. Such functions are most often used in tourism, but they may also be helpful in retail. Imagine that you have an application that lets customers know how the cost of goods will change. With AI, this is quite real and easily implemented. The price prediction function has a positive effect on customer loyalty.
Voice search
Walmart, Kohl's, Costco, and other popular brands quickly adopt Google or Amazon AI to show products using voice dialing. Today's customers can ask Alexa to find the correct item or check the delivery status without typing. According to research, 27% of people worldwide use voice search on their gadgets, of which 52% prefer it to mobile applications due to convenience.
Virtual fitting room
The virtual fitting room is another good use case of artificial intelligence that is worth discussing. Virtual fitting rooms are an excellent option to save clients time and find the perfect look, where all the components fit perfectly together, in a few minutes. Me-Acity's fitting system scans a person's entire cavity in 20 seconds, identifying up to 200,000 body points. Many well-known firms such as Levi's, Gap, and Old Navy have installed similar equipment on trading floors to increase sales.
Customer Satisfaction Control
Artificial intelligence allows for identifying the client's emotions from cooperation with the store. Walmart is implementing facial recognition for this feature. Cameras are installed at the checkouts, and if a person looks unsatisfied, a store employee will talk to him. Mood control can improve customer relationships.
Supplying customers in the store
Large companies are investing in technologies that help customers make purchases and make working easier for employees. The Kroger Edge tool lets you use intelligent shelf tags instead of standard paper price tags. Such technology allows displaying information about current promotions on monitors. Lowebot is a retail robot from Lowe's that helps customers find what they need in multiple languages. It also monitors the availability of goods in real-time and ensures efficient inventory management.
Why do you need AI in the retail industry?
As described above, artificial intelligence positively influences all value chain elements, from purchasing and processing to the point of sale.
Many store owners know what they need, what they must improve, and how to achieve it. However, most companies in the retail industry are still testing AI-based products to understand how to get the most out of them. We have compiled a list of the most important advantages of implementing artificial intelligence:
Increasing the efficiency of routine procedures
One of the fundamental tasks of artificial intelligence is to help people perform routine tasks. According to SnapLogic, 61% of employees say AI has improved workplace productivity. Consider the impact of intelligent technology on the challenges retailers face daily:
Supply chain: artificial intelligence will help logistics drivers choose the best delivery route.
Robotic systems may be responsible for assembly and packaging. Robots can interact with each other and pack large orders together.
Product returns may decrease based on future purchase trends. AI-based systems analyze past operations, search queries, and even weather conditions.
AI keeps track of what time of the year the demand for specific goods increases. This way, stores can stock up in advance and list seasonal items for sale rather than stocking them up after customers have begun to inquire about the products en masse.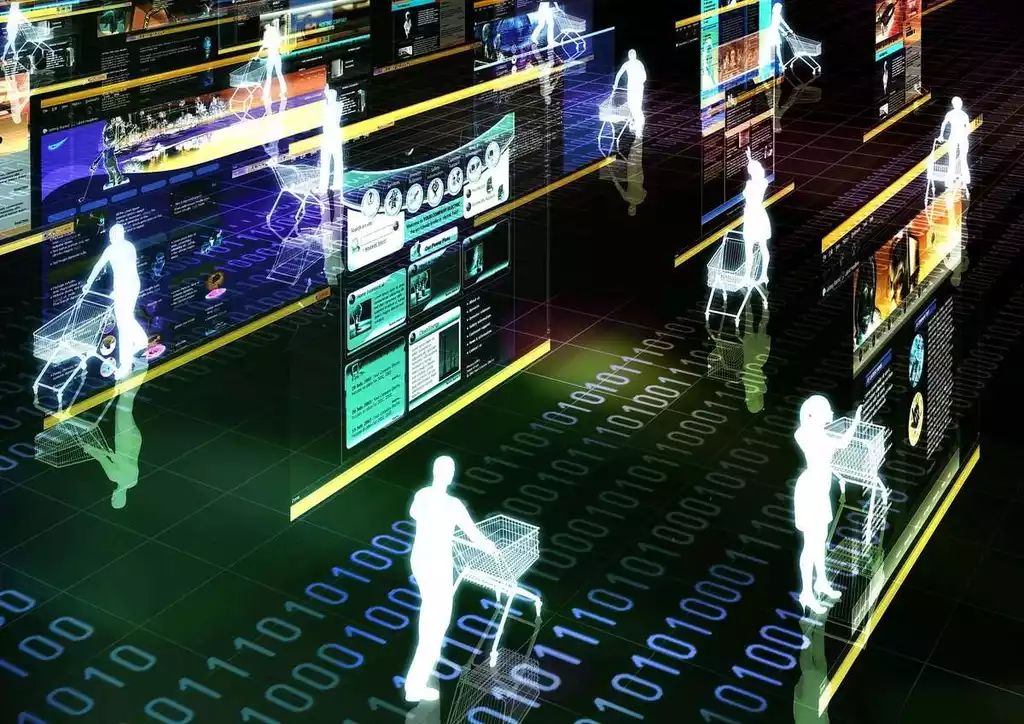 Improving the quality of customer service
Artificial intelligence makes it easier to satisfy customers. Intelligent tools help visitors navigate the marketplace and provide customized offers.
With chatbots, customers can quickly search for the goods they need without browsing through the entire store. Such a virtual assistant recommends items that go well together, such as a dress and bag or wine and cheese.
If you're in the clothing business, you can use artificial intelligence to let customers upload pictures of the outfits they dream of and then show similar models from your store's inventory. After such service, clients will surely return to your store and recommend it to their friends.
Ability to avoid losses
Artificial intelligence minimizes the loss of the trading floor, primarily where there are self-service elements. Specialists are successfully implementing scanners and video cameras to receive data on thefts. AI notices any suspected fraud and can alert employees in real time about the illegal actions of customers.
It is important to remember that a retail security system must protect store assets without compromising customer privacy.
Market trends forecast
AI tools make it possible to predict customer and market needs in the future, allowing stores to interact better with the target audience. For example, with intelligent technologies, you may study past customer behavior patterns and, in bulk, make predictions about how they will behave in the future. Marketplace management can also determine which areas of your physical store hold visitors' attention the longest.
For online store owners, AI provides data on the number of visitors and demographic analytics. Based on this data, you can make effective marketing decisions by adapting the advertising campaign according to the interests and priorities of customers.
Things to consider before using AI in trading
Many AI applications are successfully used on the Internet and in physical stores, but user attitudes towards these applications vary greatly. People shopping on the Walmart app might not find it strange if the app recommends products based on their purchase history. At the same time, he may feel uncomfortable if he receives such recommendations in text messages from Walmart when he is shopping in one of the stores or just walking by. That is why it is vital to implement artificial intelligence, considering many factors competently:
Identify critical challenges: the first step is to decide which part of the business requires AI innovation. Try to provide as much information as possible to the technical team, so it will be easier for them to develop the ideal solution.
Pay attention to the modern IT infrastructure. Skip the stock software if you want to implement AI. Depending on the chosen tasks, you must invest in specific IT infrastructure components suitable for artificial intelligence technologies.
Gather the information you need: developers utilize different kinds of data to solve problems. Only after determining the goals and volumes of available information is it possible to decide which AI algorithms to add.
Choose metrics to measure project success: A successful combination of AI and retail can be effective, but you won't know without specific metrics. To assess the profitability, you may use conversion rates, cost reduction, percentage of problems solved, etc.
Solutions that rely on AI and machine learning are driving the rapid growth of the retail industry. Be on trend and always be a few steps ahead of your competitors. Automation of routine procedures, understanding the business's goals and objectives, and perfect interaction with customers lead to increased profits. AI-based systems, including chatbots and visual and voice search, can radically change your retail organization.