According to a PwC study, 41% of users plan to change their insurance company due to needing more necessary digital features. On the other hand, this business lags far behind other industries in implementing insurance automation and AI-ruled techniques.
A large volume of unstructured documents and strict rules slow the adoption of advanced technologies in the industry. Many data entry channels include emails, PDFs, and phone calls. In addition, documents often contain handwritten text, and their correct interpretation requires a clear understanding of the context. Let's discuss how using intelligent systems helps insurance companies overcome these challenges.
The definition of insurance automation
Insurance automation is a system that allows you to optimize various processes, including marketing, renewals, and sales. The most common tool used in such procedures is RPA.
Robotic Process Automation (RPA) is standard software. As well as live customer support employees, these platforms successfully cope with time-consuming tasks, e.g., collecting vital information, sending documents, navigating products, improving underwriting, sorting email, working with client files, etc.
Insurance companies also successfully use intelligent automation, combining RPA with artificial intelligence techniques such as machine learning, natural language processing (NLP), computer vision, etc.
Use cases of automation in insurance
Modern RPAs assist companies in automating the processing of a significant amount of information. The popularity of RPA in insurance is because it automates the end-to-end lifecycle procedure by integrating advanced front-end tools with backend environments. There are countless use cases of automation in the industry; let's list the main options.
Claims handling
Processing claims quickly and accurately is essential to the success of insurance firms, but these jobs often require a lot of time and energy. Issues usually take several days to resolve as the organization needs to collect a large amount of information from multiple sources. It does not suit either insurers or customers.
Modern intelligent systems automate manual-intensive jobs, improving the quality of customer service. Digital claims processing reduces the amount of manual work by 80% and increases their accuracy.
Underwriting
Underwriting is a procedure in which an individual or entity assumes the financial risk for a fee. Underwriters evaluate and analyze the risks associated with insuring people and property. When doing work manually, underwriting takes 2-3 weeks; intelligent systems can significantly speed up the process. RPA bots can automatically collect unstructured data from internal and external sources and display it in a central dashboard for faster decision-making
Regulatory compliance
Companies must comply with many regulations. Changing laws often results in insurers adapting their business processes; violations of rules can result in severe fines.
Insurance automation helps companies improve regulatory operations because it eliminates the need to review industry standards manually. RPA validates customer data, generates regulatory reports, and sends success notifications.
Damage and repair assessment
Determining loss and damage is an insurance company's most time-consuming and tedious repetitive procedure. At the same time, it is one of the essential parts of the business, the quality of which depends on the skills and knowledge of appraisers. AI-ruled insurance automation allows you to assess the level of damage to the car in real time, speed up the processing of claims, and resolve the situation, saving the time and effort of specialists.
Financial activities
Smart systems can click on specific menu items, press keys, automatically fill in templates, copy and paste data, fill in fields, and perform other types of work needed to automate various bank reconciliations. It minimizes transaction costs and policy prices.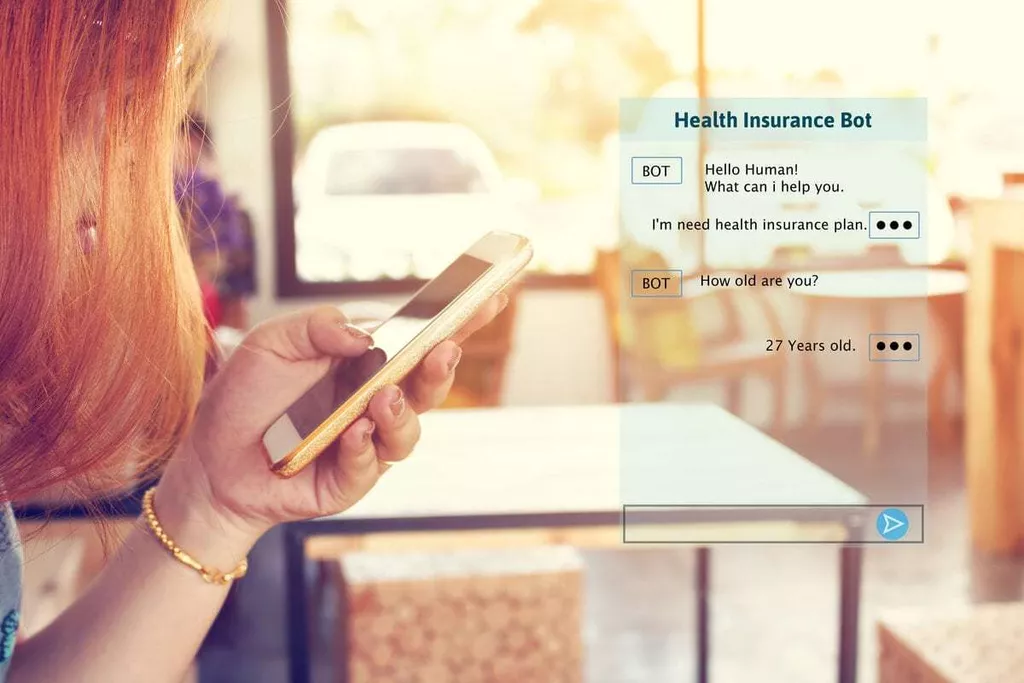 Pros and cons of adding intelligent solutions in the insurance company
Automating an insurance business is challenging, especially if you don't put in the effort to digitize operations. Once you can digitize and automate processes, life becomes more accessible. With quick and easy administration, automation simplifies many jobs and minimizes manual labor. Next, we will discuss other benefits of introducing intelligent systems into your insurance business:
Sales boosting: automation is an excellent solution for any organization looking to expand its sales. Such a tool provides the company's management with all the necessary data to create and test hypotheses that help make decisions to stimulate sales.
Fraud detection: the rapid development of technology has led to the fact that today it is possible to forge almost any document. RPA pre-scans indemnity documents provided by customers to ensure authenticity. It uses fraud detection tools and informs insurance companies if it can be trusted.
Improve customer experience: with automation, insurers can speed up data-intensive operations, from new user registrations to policy cancellations. RPAs switch between different platforms and automatically move information, saving human labor and guaranteeing customer satisfaction.
Fast processing of insured events: employees collect all the necessary data from various documents and transfer them to other systems during standard processing. Modern RPA bots move all the required information about claims with a single click so that customers can quickly get an answer to their questions.
Increasing data accuracy: by replacing manual procedures with automation, insurance companies can eliminate the risk of human mistakes. RPA increases the reliability of the information, which lets it comply with legal requirements.
Ability to reduce costs: insurance automation allows you to optimize business processes, increasing productivity and reducing overall costs. The machine also successfully insures customers. As a result, the company's management can more effectively reallocate specialists to stimulate business development.
Good cross-selling potential: advanced RPA tools, e.g., chatbots, provide personalized product recommendations to improve the quality of service. In addition, insurance automation can be customized to enable various innovations, including customized life and property insurance upon request.
Good employee motivation: RPA uses intelligent document processing to eliminate the need to enter information manually, allowing specialists to perform value-added operations. It has a positive effect on morale in the company.
It is also necessary to know about some disadvantages of automation systems, e.g., many insured clients prefer human contact. Risks can also come from the intelligent platform itself: malfunctions, failures, poor programming quality, and misinterpreting data. The implementation of automation creates fears among employees about job cuts. In reality, RPAs do not displace living agents but help them process information because the staff makes the final decisions.
How to implement intelligence systems into your insurance business?
Often companies are cautious about adding new technologies; however, as digitalization advances, they are forced to rethink their strategies and goals, directing maximum efforts to customers. Taking the first step is always difficult because insurance companies face the unknown. Therefore, it's essential to know how to prepare for automation properly:
Evaluate the company's activities to understand what processes can be automated. It is better to start with small areas, moving to more significant tasks.
Define business goals to entrust RPA with tasks that benefit the firm. If you need to improve customer support, you can automate client claims.
Develop an algorithm for the transformation of the selected process. Understanding the tasks you need to automate allows you to shape the flow of automation.
Remember the need for staff training. The organization should train specialists in automating flows and delegate them to solve more complex issues.
Finally, we adopt the smart platform and monitor its performance to assess whether work processes have improved and whether adjustments need to be made to RPA. If you want to guarantee the effectiveness of digitalization, you need to take the following steps:
Changing the culture of operations: your people must be open to change and not feel threatened by advanced technologies. A trained and motivated staff is half the battle. If specialists resist innovation, conflicts cannot be avoided.
The need for standardization: experts advise developing technical process standards before implementing smart systems. However, recently, many companies are opting for standardization through automation, focusing on understanding the path they need to transform.
Identify goals and calculate costs: it is essential to manage your investments wisely to avoid overspending.
When choosing insurance automation tools, companies should check if they have a flexible architecture to integrate with other solutions to scale automation into the future.
The insurance application should be convenient for those who plan to use it; that is, it should not require code processing. All pieces should be draggable, reminiscent of assembling a jigsaw puzzle. It will allow staff to improve any operation with a single click.
Since this type of business is highly dependent on the efficiency of back-office processes, companies are actively implementing insurance automation to simplify routine operations that are based on rules. At the same time, investments and talents can be directed toward solving complex strategic problems. The payback of intelligent technologies is enormous. Smart systems help insurers increase profits and ensure stable company growth and excellent service while cutting costs and reducing customer dropouts.