If you've just started looking for a customer support tool or have been utilizing one for a while, chances are you know about both Zendesk and Intercom. The former is one of the oldest and most trusted customer service solutions, while the latter sets the bar high in aspects of innovative and out-of-the-box features.
So, it's normal to feel confused when considering whether to choose Zendesk or Intercom to provide customer support. Both are excellent solutions. They serve different aims and are used in different ways.
That's why we decided to take the initiative and compare Zendesk with Intercom in different categories: functionality, price, overall experience, and customer support. Let's talk about what to choose: Zendesk vs Intercom.
Some words about Zendesk and Intercom
Zendesk was founded in 2007 and is one of the oldest available today's customer service software offerings. Zendesk provides robust customer service software ideal for support teams and organizations that require a strong calling experience and a highly customizable solution with many add-ons. Zendesk offers a variety of solutions, including custom ticketing automation, self-service solutions, and custom configurations based on your business needs. Zendesk's security features and sales capabilities are some of the industry's most advanced.
Founded just four years after Zendesk, Intercom positions itself as a conversational relationship platform focused on delivering personalized, messenger-based experiences. Intercom facilitates communication, support, and marketing for teams entering the market and provides self-service options like a knowledge base.
Zendesk vs Intercom: main functions
The conundrum between Intercom and Zendesk is probably the biggest problem in the world of customer support tools. Both are equally feature-packed, powerful, and well-proven. They both offer some modern core features and a lot of fancy features.
However, even at first glance, they are created to solve different problems. Intercom focuses more on sales, while Zendesk has everything a help desk rep could dream of. Let's discuss what to choose: Zendesk vs. Intercom.
Zendesk features
Zendesk Suite comes in a variety of flavors (also called subscription plans) to suit your needs:
Support (Suite) – help desk system for ticketing, prioritization, and resolving requests via email, chat, social media, phone, and knowledge base.
Support (Foundation) – a ticket system helps to manage customer inquiries via email and social media, but WITHOUT the help center features.
Sales – to manage the sales process by email and calls, including a CRM system and pipelines.
Consider the main functions of Zendesk:
Help desk features: Zendesk is, first and foremost, a ticketing system, and its ticketing functionality is excellent at its best. All customer interactions, whether by phone, chat, email, social media, or any other channel, end up in one dashboard where your agents resolve them quickly and efficiently. Many features help large teams collaborate more effectively, such as personal notes or a real-time view of who is processing a given request at the moment, etc.
Chat features: Zendesk's chat tool has most of the features you need, such as shortcuts (saved responses), automatic triggers, and real-time chat analytics. You may include some forms to collect customer information on the go. Nothing special, ordinary stuff.
Knowledge base capabilities: Zendesk has an Answer Bot that will instantly take your knowledge base to the next level. It may automatically suggest relevant articles to customers, cutting the burden on your support agents.
The help center tool from Zendesk has many features. You have a chance to create new articles in a simple, intuitive WYSIWYG text editor, divide them into categories and sections, and customize them with your custom themes. And it is also multilingual.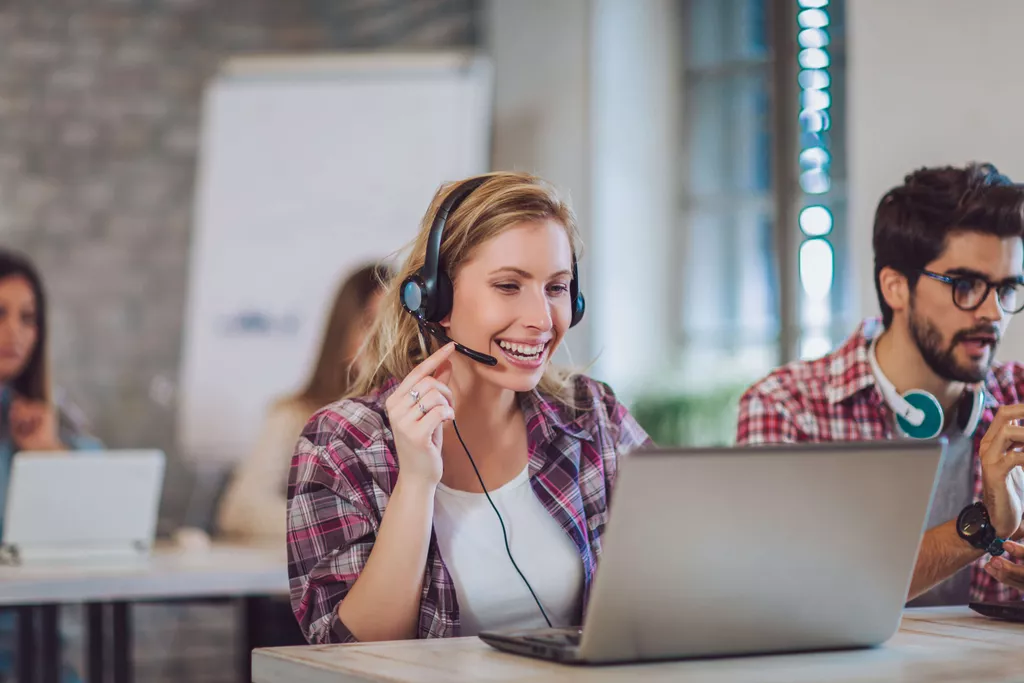 Intercom features
Intercom was created primarily as a business messenger. Its chat widget looks and works great, and it put a lot of effort into making Intercom a modern, user-friendly tool to communicate with customers.
Also, the in-app messaging feature deserves special mention as it's one of their differentiating tools (especially since Zendesk doesn't have it). With Intercom, you can send targeted emails, push messages, and in-app messages that can be based on appropriate timing or behavior triggers.
Let's discuss the critical functions of Intercom:
Help desk features: if we had to describe Intercom's customer support, we'd say it's more of an add-on to their chat tools. It's beautiful and convenient but nowhere near as advanced as Zendesk. Its help desk is a one-stop shop to handle customer requests, where your help desk agents can leave personal notes and automatically assign requests to the right people. But it's designed so well that you enjoy staying in their inbox and interacting with customers.
Chat features: Intercom's online chat is modern, smooth, and has many advanced features that other chat tools don't. It's also highly customizable, so you may customize it to match the style of your website or product. What sets Intercom apart from Zendesk is the chatbots and product reviews. The service is gradually transforming from a platform to communicate with customers to a tool that helps automate different aspects of your routine.
Knowledge base capabilities: The Intercom help center is also a very effective tool. You may publish articles from your knowledge base, categorize them, and integrate them into your messenger to speed up chatting. Like Zendesk, Intercom also offers its operator bot that automatically suggests relevant articles to customers in the chat widget.
Now that we've seen the functionality of each help desk solution, let's move on to the most interesting question – the question of pricing. You'll probably want to know how much Zendesk or Intercom costs, so let's talk about money now.
Zendesk vs Intercom: pricing
If you want to test Intercom and Zendesk before choosing a tool, they offer two-week free trials. But sooner or later, you'll have to decide on a subscription plan, and here's how much you'll have to pay. We've used the current 2022 pricing structure in both offerings below to explain what to expect. Let's start with Zendesk pricing tiers:
Suite Team: $49 per agent per month billed annually. Unlock their vaunted ticketing system. You will also be able to use customer messaging on the web, mobile devices, and social networks. This bottom level also includes creating a dashboard help center to guide your customers as they work.
Package Extension: $79 per agent per month billed annually. You will have the same features as Suite Team. Still, you can add multiple help centers instead of one, an extended API usage limit, and a self-service customer portal. Such options can significantly reduce your customer service needs if you are currently in the middle of a chaotically growing company.
Suite Professional: $99 per agent per month billed annually. You are now entering a world of advanced features such as HIPAA compliance, private conversations, and more. Of course, you will have all the features included in the two lower levels.
What about Intercom? Such a platform offers the following rates in 2022:
Starting: $79 per seat; additional seats are available for $19 per month. It's Intercom's smallest price package and is intended for «tiny businesses». With that in mind, the price might not seem like much of a deal compared to Zendesk. Features include live chat and email support, ratings and conversation tags, and a shared inbox.
«Get a Demo» Pricing for Large Businesses: go to Intercom's pricing page and see that if you have a more significant business than a "very small" one, you'll have to request a demo. It means setting prices at the enterprise level. The excellent news is that the features are plentiful: conversational marketing messaging channels, A/B messaging tests, and more. Intercom's pricing structure for their «conversational customer experience» is ideal if you want to increase sales with the help desk.
Comparing prices only, we have to give Zendesk the edge. Although many people tout it as a big business solution, its price tag is a good entry point for any small company looking to add customer service to its front page.
Of course, you get what you pay for. And suppose you're looking to invest in increasing sales and conversions with help desk software. In that case, it might be worth investing some money in Intercom for its unique, conversational front desk assistance approach.
Zendesk vs Intercom: integration
Both Zendesk and Intercom have their own «app stores» where users may find all the integrations. Many powerful integrations are included, such as Salesforce, HubSpot, Mailchimp, Slack, and Zapier.
There are a lot of Zendesk integrations covering 1,000 apps in over 15 categories on the Zendesk Marketplace. Users and potential customers can easily find and integrate their favorite third-party apps with standard features such as sorting, filtering, and searching.
Intercom offers far fewer integrations than Zendesk; however, the Intercom app store is much more intuitive and easier to navigate. It not only demonstrates to you all the apps you can utilize, but it also divides them into themes and categories.
Thanks to this organization, you will not only find your favorite applications but also discover new ones that meet your needs.
Conclusion
After such deep analysis, choose Zendesk vs Intercom; it can be tricky for your business to agree with any option. That's why it would be better to consider where both would be ideal to use. Let's take a look.
When should you choose an intercom?
Intercom could be the perfect live chat solution if you are looking for more integration options and budget is not an issue. It's also perfect for businesses looking for the functionality of a conversational chatbot. Their AI-powered chatbot can help your business increase engagement and improve your marketing efforts in real-time.
When should you choose Zendesk?
Zendesk is ideal for companies interested in a well-integrated support system. It offers a package that brings together a help desk, chat, and knowledge base. It helps to speed up the support process and create experiences that customers will like.