Until the 80s and 90s, most companies had to hire administrators to answer and transfer calls to the help desk. Administrators answered basic questions, took messages, or referred clients to staff members who could provide alternative assistance. As the speech recognition technology revolution unfolded, more and more companies were able to free up jobs and automate many of these processes using virtual customer service technologies such as help desk software. An Amazon Customer Service Associate that works in the USA, United Kingdom, India, Brazil, and other countries is an excellent example of such a platform.
Some words about virtual customer service
Virtual customer service integrates all traditional customer service tasks into an online platform. While conventional service agents work in physical locations to answer customer questions, solve problems and build strong relationships with customers, virtual customer service representatives learn to perform all the same functions from the comfort of their homes. Previously, customers had to physically go to the office to get information and support for their products. Now they can call, text, email, chat, or IM on social networks and use various software tools to sign up and navigate customer accounts, search and review policies.
How to implement virtual customer service?
Given its apparent benefits, you may be wondering how to maximize the value of a virtual customer service model in your business. Depending on the company size, services, and operating business model, you can take several stages.
One relatively simple step is to turn your regular call center into a virtual one. A virtual call center comprises a centralized digital "operator" who routes business calls to phones anywhere, not within the same building. Instead of wasting money on physical office space and salaries, give your reps the ability to receive calls to company phones at their home.
Another great strategy to transition to virtual customer service is implementing self-service chatbots. You may install these bots on your site. These bots do an excellent job and guide customers through several prompts to direct them to the appropriate self-service FAQ or user guide. They also recognize keywords and use them to route requests to the correct service department automatically.
More companies are also using live chat for faster virtual support. Live chat instantly allows a representative to answer customer questions in the website interface. The best live chat software enables you to integrate conversations into SMS, email, or social media messages if the client prefers. The live chat agents team may quickly and seamlessly transfer chats to other agents through a centralized work interface.
The software automatically saves data from the conversation so the next rep picks up where the last one left off. When used correctly, it is faster and provides higher customer satisfaction than calls or emails. You don't need to pay the salary to the virtual platform.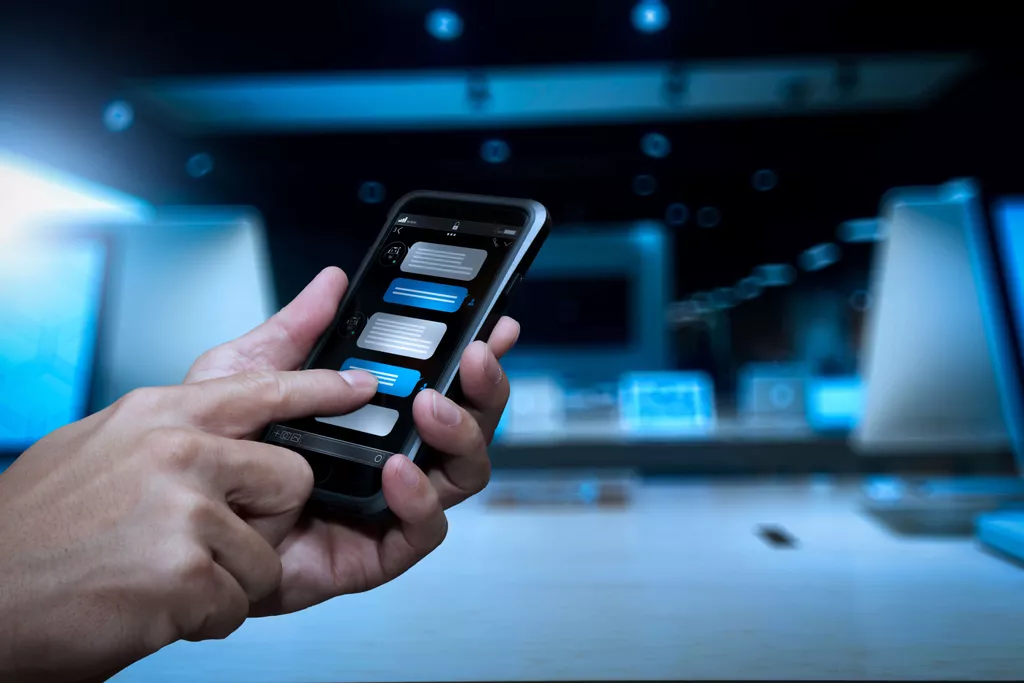 Benefits of customer service software
Customer service software automates simple repetitive tasks, guarantees privacy, and allows agents to focus on essential interactions. Other advantages of virtual solutions:
It completes simple tasks faster and more efficiently than most people, meaning customers will spend less time holding onto and queuing. Combining engaged customer service agents and faster, more efficient service increases customer satisfaction and loyalty.
Customer service software also facilitates seamless agent interaction. The software eliminates the need to move from department to department as chatbots collect basic information about customer issues and automatically pass it on to the department best suited to answer their questions.
A virtual system ensures all teams follow the same protocols and work towards the same overarching goals and values as they have a standardized communication interface throughout the company.
How can virtual customer support help you?
Virtual customer service offers a wide range of options, using a combination of pre-recorded messages and artificial intelligence and speech recognition software to identify your customers' needs accurately. Gone are the days of customers getting stuck in endless loops of the phone tree; nowadays, customer conversations with virtual customer service systems are almost as natural as talking to a live agent.
Modern programs can understand various languages, accents, and colloquial expressions and have a sophisticated artificial intelligence framework for decision-making to provide the best customer experience. Here are just a few of the features using Interactive Voice Response (IVR) technology:
Opening hours, directions, store addresses, and holiday closing information. Even if you have employees who answer and redirect calls, you may help to reduce their workload by offering your customers an initial set of automatic IVR options for answering basic questions. Such features are available 24/7, whether your business is open or closed.
Conducting surveys: if the employer needs to complete a customer satisfaction survey after a purchase or service or wants to survey your customers about future offerings, IVR software can provide the basis for your survey and written transcripts of your customers' responses.
Providing multilingual customer service: programs can quickly respond to the ever-increasing reality of linguistic diversity so that your organization can provide the best possible service to all its customers.
Calendar management: virtual systems work with your customers to schedule appointments during their support call and even generate text or email messages for your employees and confirmations for your customers. Many apps make it easy to manage your calendar.
Virtual agreements: virtual assistance can save employees time by getting formal verbal consent to agreements or contracts after passing specific data points.
With all these features, a virtual customer service program may dramatically increase your company's responsiveness to customers and improve communication efficiency while saving your employees time and money. As these technologies continue to grow and evolve, the opportunities available to business owners will expand at a phenomenal pace.
Using virtual customer service technology help empower your customer service staff without increasing their hours or hiring additional staff. Such technology helps answer questions from your customers when your business is closed, or the phone lines are busy. They may ease your workflow by taking care of many repetitive tasks and deliver their best in terms of productivity and quality.