People who work in shifts understand that creating a cumulative staff time plan takes time and effort. The more staff and changes in the company, the more options managers have.
The main goal is to create a plan to make the best use of each employee's working time and ensure there are not too many or too few employees in the office. An excess labor force will result in unnecessary payroll costs, while a shortage of employees can harm production and sales. Some specialists may have to work overtime.
When drawing up an optimal schedule, consider the following:
Demand for labor force: the actual need for personnel and their skill level at a particular time, taking into account the tasks set.
Working time rules: it is essential to comply with all statutory operating hours requirements and collective and local agreements. Violation of standards may result in severe fines.
Employees' wishes regarding working hours, e.g., arriving earlier, leaving later, and requirements about vacations and weekend operations.
AI-backed software helps employees create optimal plans with minimal administrative work. They ensure the right specialists are present according to the company's needs and control operating hours and other scheduling elements. Let's talk about how AI simplifies the planning process.
Essential functions of AI-based scheduling software
Online planning software has many features you may use. Its practical application is wider than the distribution of labor, considering their wishes and working time standards and the movement of goods; below are other popular functions of AI for scheduling:
Service provider meeting planning: organizations can use this tool to schedule internal meetings, webinars, customer events, and more. Company administrators may successfully combine virtual communications and face-to-face interaction with products and services through efficient travel and meeting management.
Event planning: virtual platforms allow you to organize and schedule and track events, invite guests, view venues, and more. Event planners enable you to create different calendars, select custom categories, add guests, make changes to events using notes, and change the status from private to public.
Real-time scheduling: the AI-ruled platform syncs with your calendar and shows changes in real-time. You may check the convenient moment if you need to make an appointment.
Event reminder: users will receive emails to notify them of upcoming events such as presentations, conferences, webinars, courses, and more.
Reports: such a feature generates daily meeting and event reports. You may use this function to determine the day the appointment is scheduled or create a list of all future events.
To ensure the stable operation of any company, a time management system is needed, such as creating work schedules and meetings. The AI-backed software offers real-time appointment scheduling and event planner by integrating email, synchronizing calendars, and controlling availability. You can make as many appointments as you like. Such software benefits businesses of all shapes and sizes.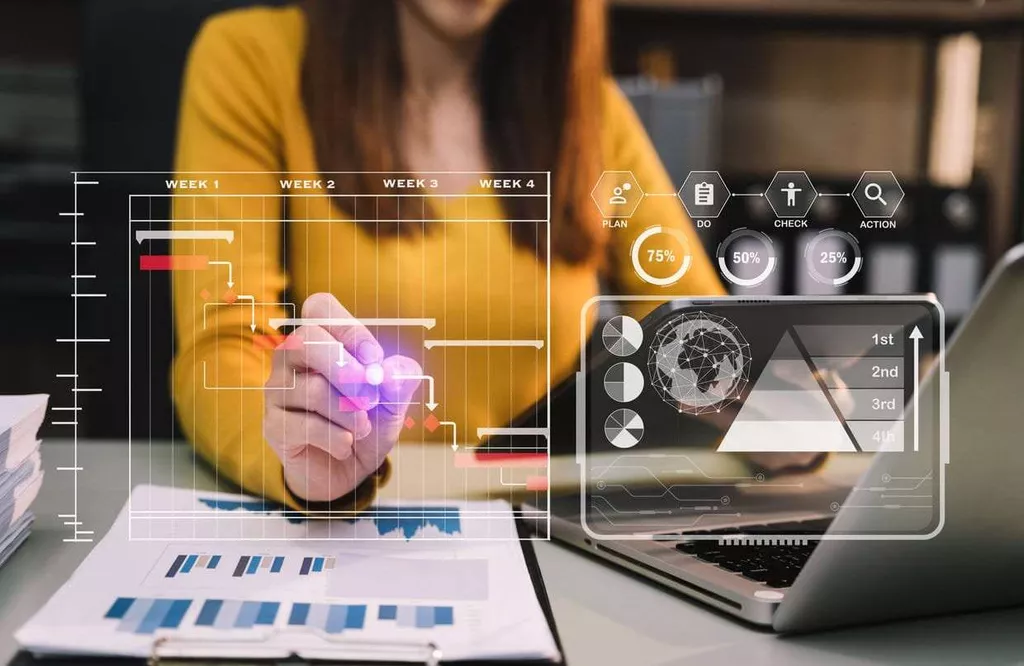 Some use cases of AI scheduling in the field service industry
Manual planning is a time-consuming procedure requiring managers to evaluate various factors to ensure the company's smooth and successful operation. Even after your management department completes the timetable, last-minute changes can be made. When drawing up graphs on paper with a pen, scandals, double shifts, and other inaccuracies are possible. Artificial intelligence is automating complex scheduling tasks that will drive productivity and revenue growth across industries, including:
Field service organizations (FSOs) are using innovative technology to identify the qualified people closest to the job site and the parts and equipment needed to deliver the service.
Transportation: many companies own large fleets and need to understand how to plan vehicle replacements over time while achieving carbon reduction goals.
Loading dock staffing: companies worldwide are striving to streamline the movement of goods, minimizing costs and increasing service levels. One such process that can be solved using machine learning algorithms is loading boxes into trucks at docks.
Medical industry: hospitals may change staffing levels or postpone less urgent procedures to expand the capacity of the intensive care unit and avoid significant bed occupancy.
Hotel business: the hotel management must know how many rooms will be occupied on a particular day. The booking trend allows hotel operators to plan the flow of visitors.
Weekly timetable in retail: any grocery store should plan for seven days, taking into account employee preferences, unexpected call-outs, having enough people with the right qualifications, etc.
Thanks to modern technology and easy access, manual planning is a thing of the past. Now compiling happens with a single click of a button. Adding an artificial intelligence and machine learning application to your business management will provide various benefits that lead to increased productivity and revenue.
Critical advantages of AI-ruled scheduling
As part of an organization's digital transformation, AI planning provides companies with many benefits of intelligent automation and data-driven decision-making. Here are some of the challenges FSOs face: fluctuating demand for services, the safety of technical employees, an aging workforce, high customer expectations, and more. Let's take a look at how AI for scheduling allows you to deal with these and other problems:
Efficient data management
It is challenging to compare a large amount of information to make an accurate decision. Initially, the amount of data that needs to be considered in the planning process seems manageable, but it includes availability, vacations, contracted working hours, overtime activities, qualifications, regular shifts, etc.
When you start analyzing the entire data for each employee, you will see how much time and effort will have to be spent on such a seemingly simple job. The AI-ruled platform manages all data and provides informed recommendations.
Ability to create the optimal timetable for employees and the company
Using AI for scheduling will not only help generate the best program based on the datasets your managers use today, e.g., coverage needs and staff availability, but it will also open up many sources of data, including:
Revenue and performance metrics: the software can be used to customize and add parameters such as labor cost, the scope of work, experience, and qualifications when prioritizing schedule allocation.
Legal compliance: unique platforms automatically apply state and local laws to your timetable to help you comply with regulations and avoid audits.
Shift evaluation: previously, measuring how well employees worked together seemed fantastic. The software now uses the information to determine which group has the best sales performance and ways to improve efficiency.
With the particular platform, you may set your options to create a convenient and fair timetable that fits your organization's budget. Eliminating uncertainty and giving staff quick access to their schedule will improve morale and make employees happier.
Saving time and resources
Managers are an essential element of your company, who ensure the smooth operation of the business due to their leadership qualities and professional knowledge. While planning is part of effective management, it should not take up all of your management department's time.
Administrators must focus on leading employees to achieve their goals and complete all tasks within a clearly defined time frame. With AI-backed planning, management may dedicate their resources and skills to more important things than planning.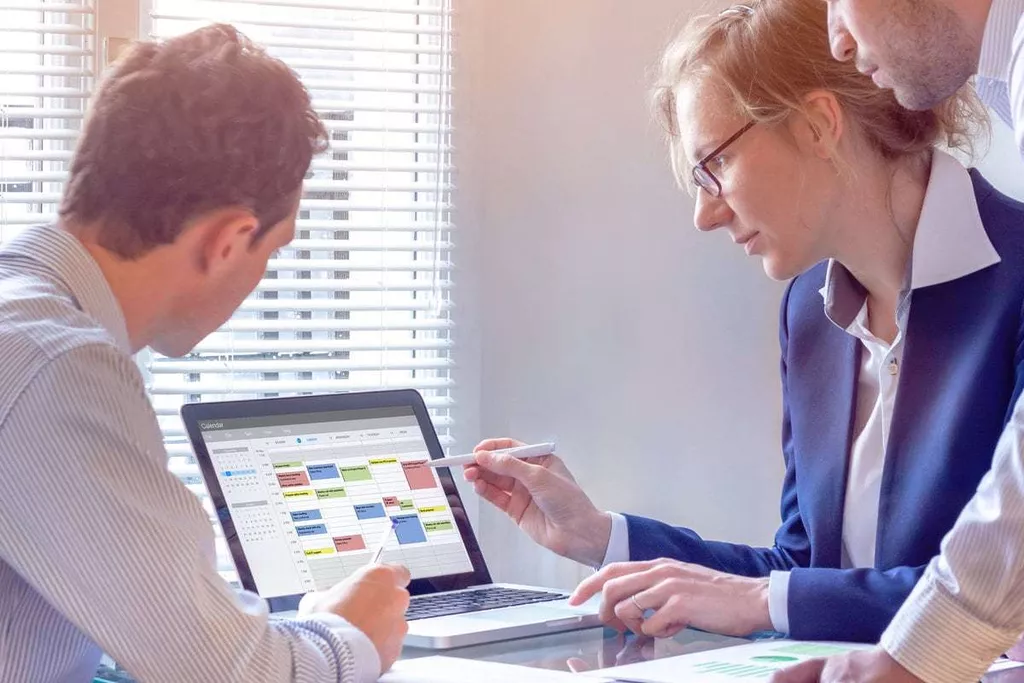 Eliminate bias
If a manager has a subjective idea of ​​scheduling correctly and who should work on which shift, this can lead to planning bias. The addition of AI predictive analytics eliminates any injustice. Predictive analytics is extracting insights from an existing database to find patterns and predict future developments. It is crucial because companies can look ahead, anticipate and predict results when planning timetables.
Focus on the metrics that matter
The advantages of algorithmic scheduling are to cut costs and increase productivity. Business owners need to focus on the key parameters that allow them to invest only in required areas. Experts recommend focusing on the following parameters:
Retention growth: retaining talented employees is critical to the smooth running of a business. Hiring and training new staff is costly and time-consuming, and it is in the company's interest to keep professionals loyal.
Save time: managers can save energy creating and adjusting schedules. They can take on more creative challenges to help improve your business.
Capital savings: plan disruptions that result in overtime, duplicate shifts, and legal violations can lead to costly mistakes.
AI-based platforms allow employers to create work schedules quickly and efficiently. After the specialist installs an easy-to-use program and selects the necessary parameters, planning becomes available with a single click. The company's employers and staff will have quick access to the charts and will be able to obtain the necessary data through the application. Efficient software allows management teams to monitor schedules and communicate with employees when needed to find coverage and improve performance quickly.